Our Brands
---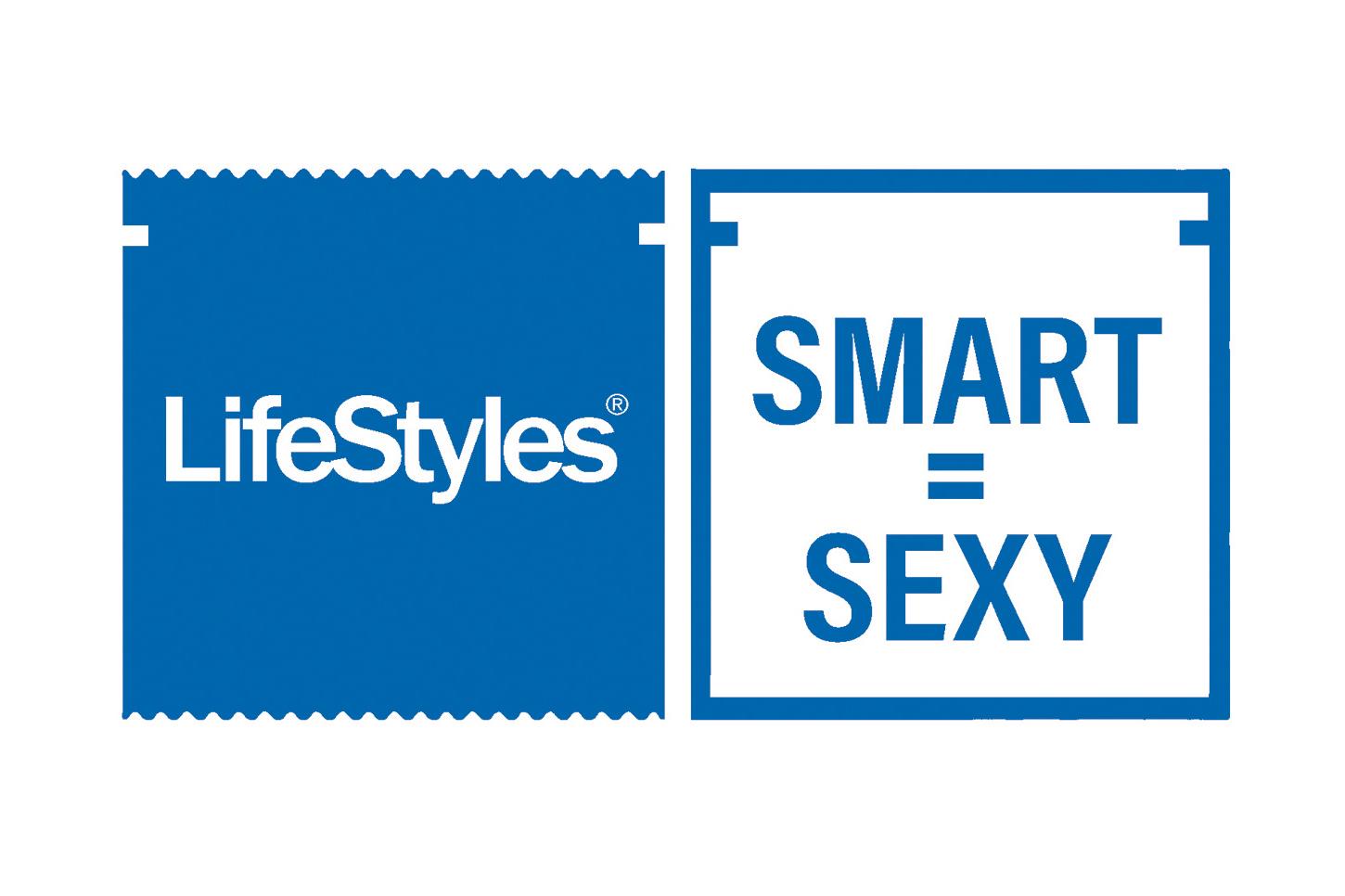 Ansell condoms are Australia's most popular brand and our range includes Lifestyles, Manix, Zero, Skyn, Checkmate, Intense and Contempo as well as Ansell lubricants and massage gels.
---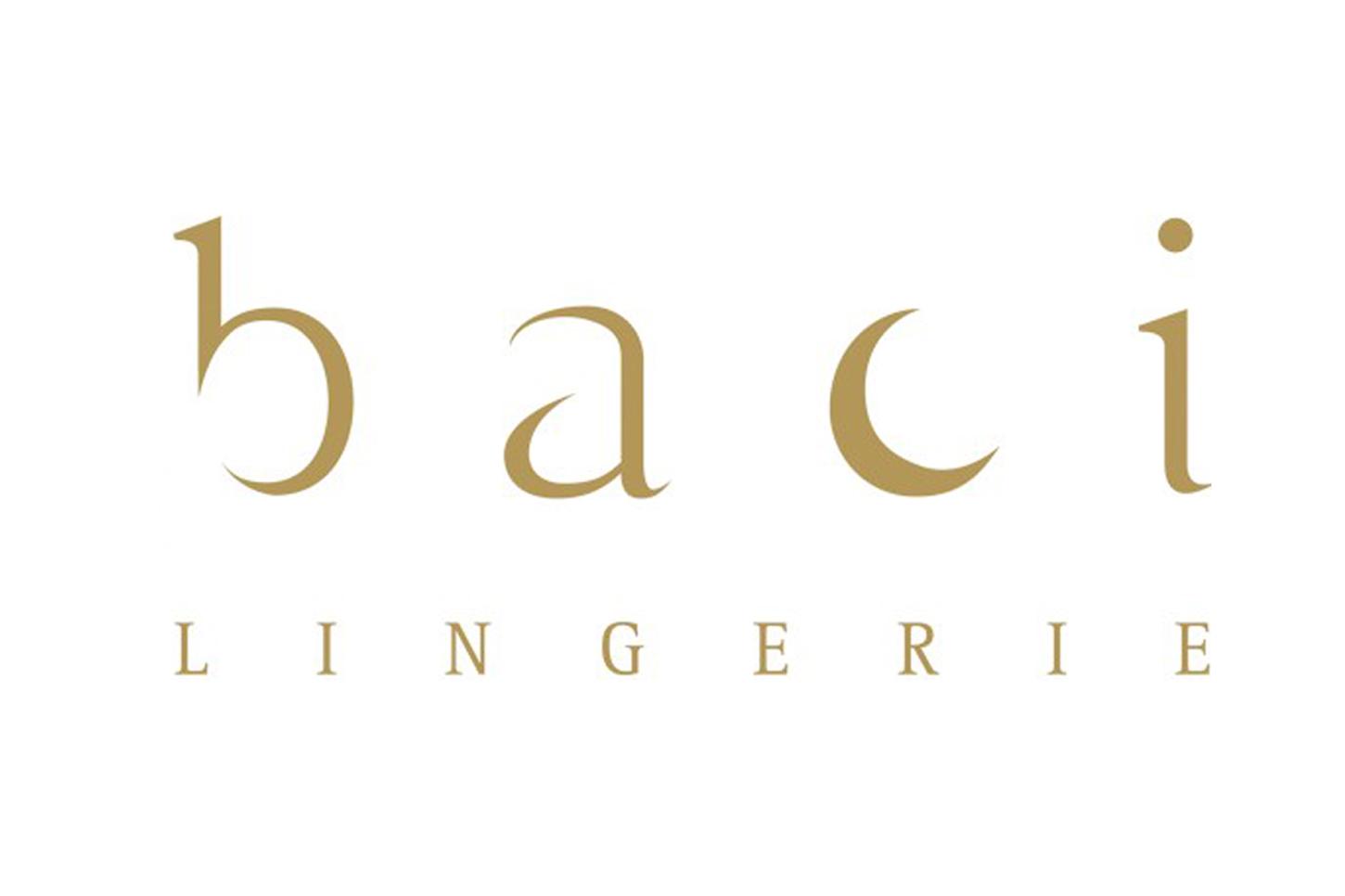 Baci Lingerie, which derives its name from the Italian word "kisses," is a celebration of women. Baci's exquisite lingerie officially debuted to the public in 2010 at the International Lingerie Show in Las Vegas, Nevada. The fine fabrics and flattering styles complimented every woman, enhancing her innate and unique sex appeal. The brand continues to evolve with new collections and designs, including its Diva line, which encourages women of all shapes and sizes to embrace their sexy side. Baci's international partners work harmoniously to streamline trends, fashion, and concepts, while carrying the brand and philosophy to women of all walks of life.
Baci dreams of empowering women worldwide with a sexy confidence, derived from a vast selection of luxurious and provocative garments. While priced for every budget, Baci is committed to philanthropic endeavors, tithing a percentage of its earnings to charity. Baci Lingerie operates by women, for women, and in the spirit of women, promoting healthy sexual confidence and "Celebrates Every Woman!"
---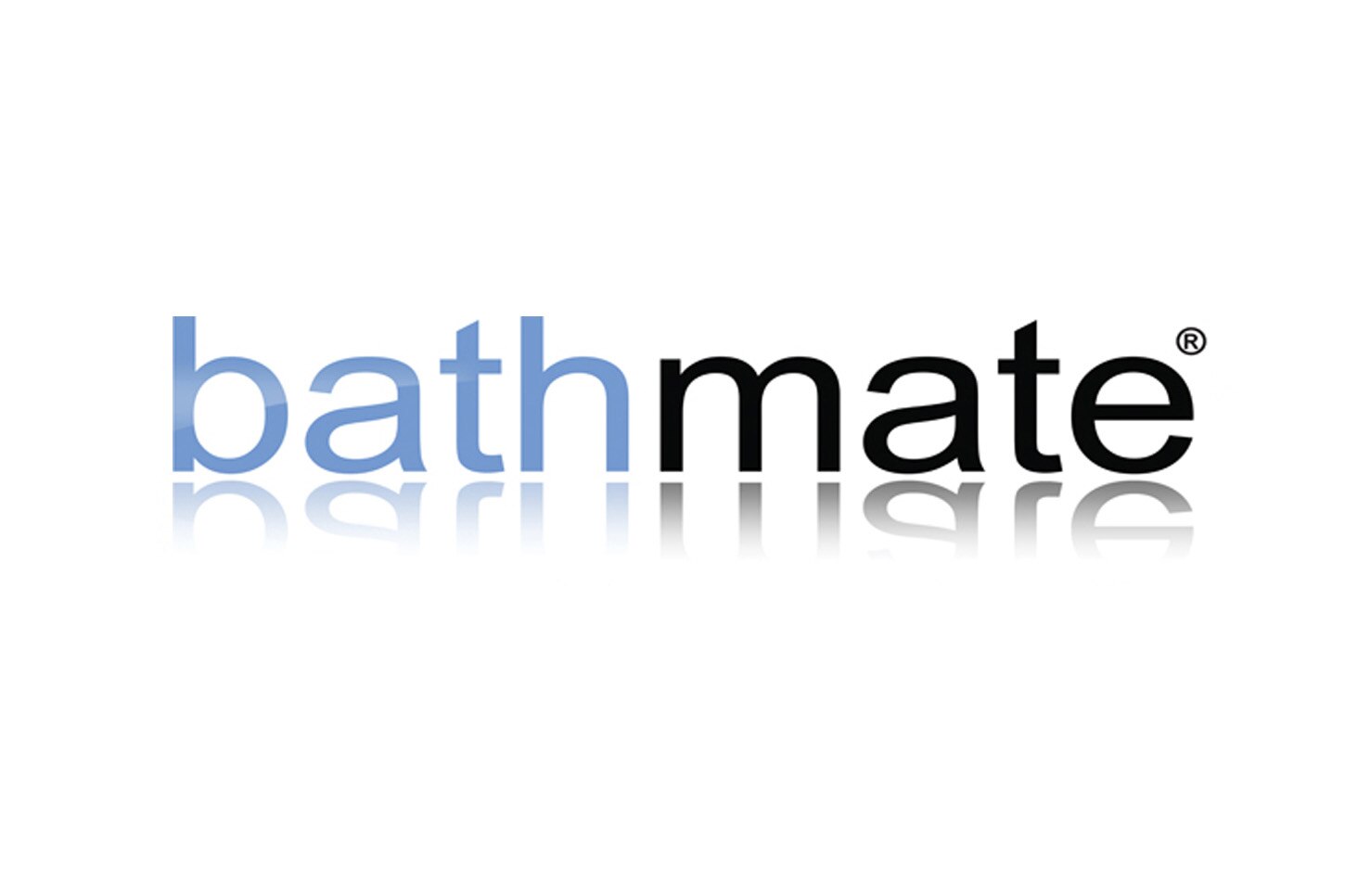 Very popular Hercules Bathmate in a range of colours, Goliath Bathmate Kit, the Bathmate shower straps, Bathmate Cleaning Kit, Bathmate Sterilising Tablets and Vibrating Spongeball
---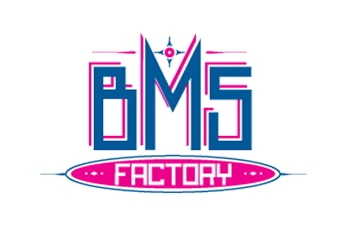 2012 XBiz Sex Toy Company of the Year. Winner Best Product Range for the Swan Collection of vibrators and massagers, Best Environmental Concept Award for Leaf series of personal massagers, manufacturer of award-winning PowerBullet, new Lux range of prestige men's line and best-selling PalmPower massagers
---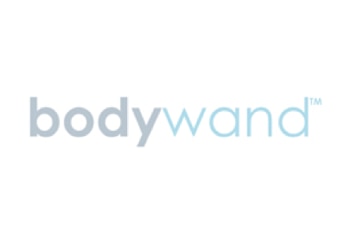 Bodywand produces the most powerful body massager in the world.
The entire collection of Bodywand Sex Toys are carefully crafted to provide the same great orgasmic results anytime, anywhere and any way. Easy to care for, simple to master and always ready for another go.
---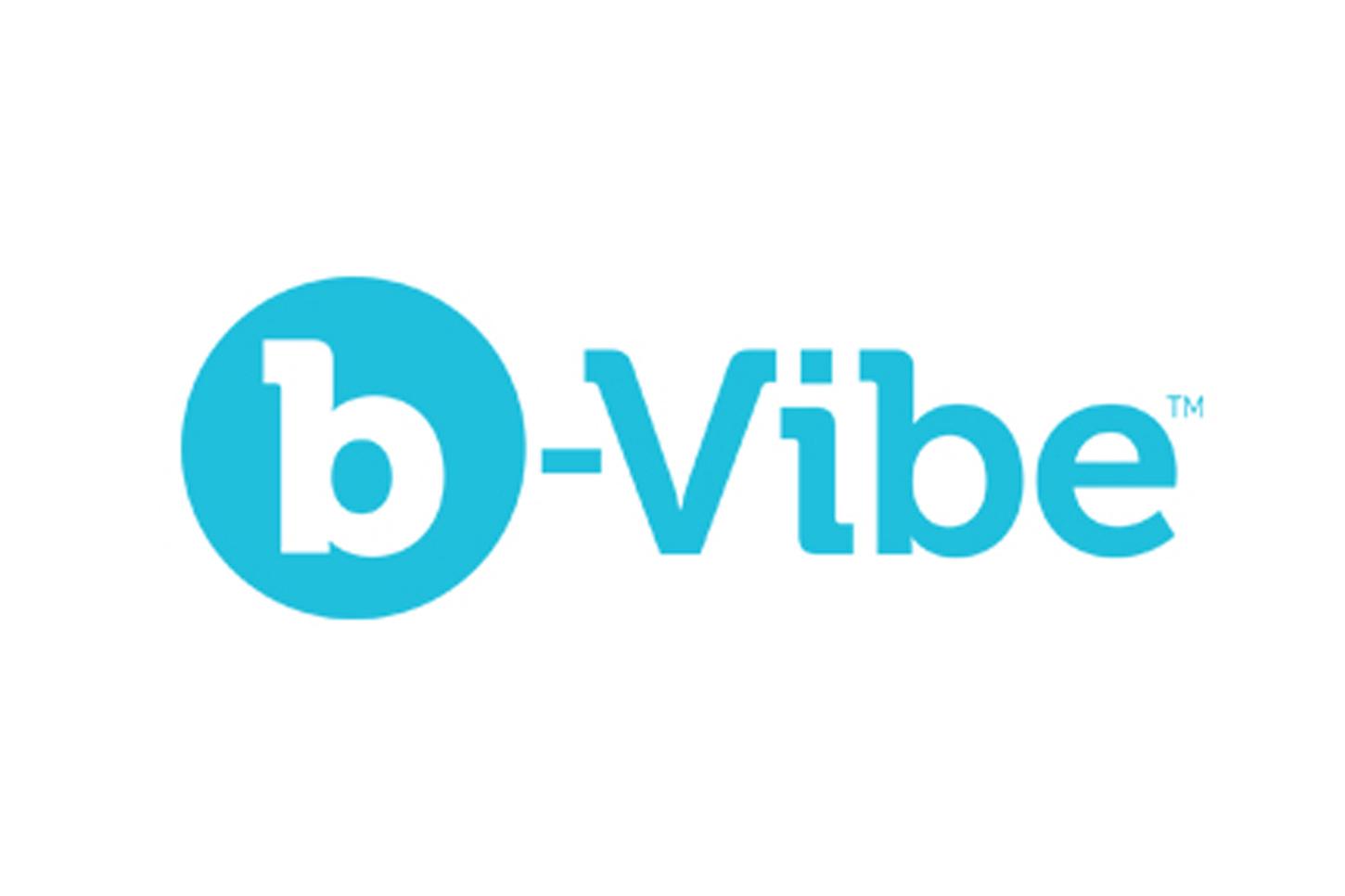 Premium Anal Play Products for All Couples
b-Vibe™ is a premium, certified body-safe collection of healthy anal sex products founded by Certified Sex Expert, Alicia Sinclair. b-Vibe's high-end design is combined with engaging branding and marketing, which is focused on conveying sex positive education with a fun, friendly approach. We stand behind our products with easy to understand, hassle-free warranties.
---
2011 XBiz Toy Manufacturer of the Year! CalExotics, formerly known as California Exotic Novelties, is the world's leading manufacturer of pleasure products. Since 1994, the company has been at the forefront of research and development of products to enhance the intimate experiences of women, men and couples. With an extensive array of pleasure products in every category, CalExotics services the needs of intimate products retailers worldwide through its network of manufacturing and distribution facilities. Its products are available online and from retailers throughout the world.
---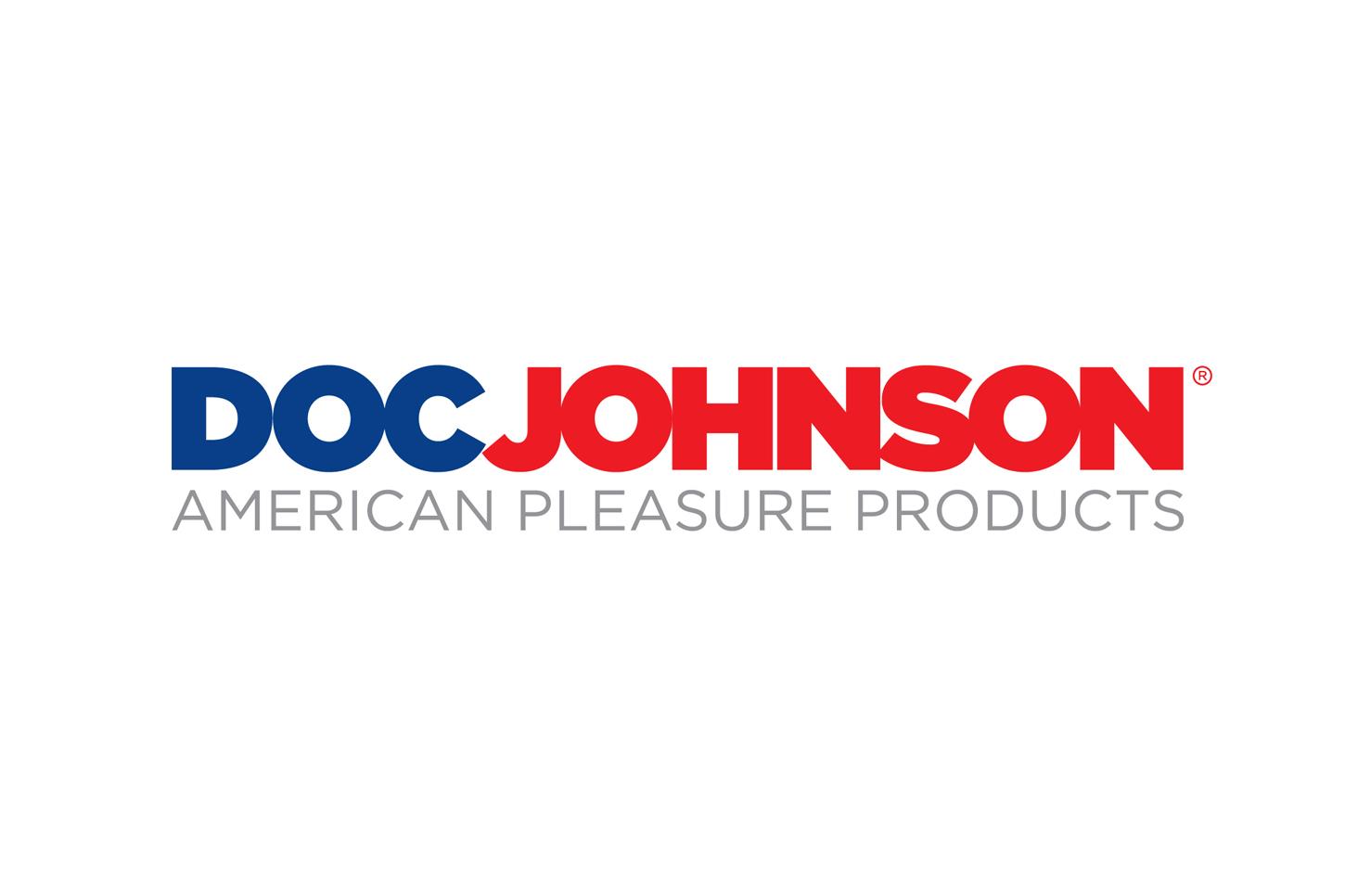 Wonderland, Rockstar, Vac-U-Lock, Platinum, DJ Superstars, Black Magic, White Nights, Vivid Toys, Lucid Dreams, Crystal Jellies, Mr Marcus, Candies, Belladonna, Jenna Jameson, Sasha Grey, Club Jenna, All Star Porn Stars, Titanmen , iRide and worlds best-selling original iVibe collections.
---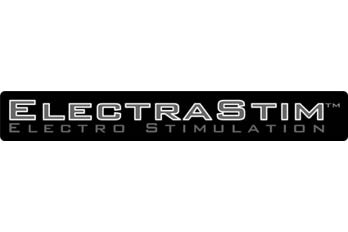 ElectraStim has been designing and making electro sex toys since 2001, one of the longest-running manufacturers of erotic e-stim products.
ElectraStim provide high-quality stimulation boxes with a variety of features. Choose between USB rechargeable, battery-powered and mains-powered models. You can stimulate using pre-programmed stimming patterns or try creating your own patterns in sympathy with movement, voice or direct audio input. All of the Stimulators have a standard 3.8mm safety plug for the connecting cable and 2 x 2mm pins for connecting electrodes.
---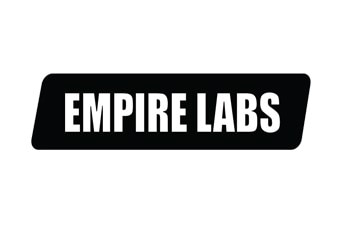 The original penis casting kit, "Clone-A-Willy", and the feminine counterpart, "Clone-A-Pussy", are easy to make, sex-positive and body safe. While "Clone-A-Willy" makes for the most personalized sex toy on the planet, "Clone-A-Pussy" makes for the most unique memento. Clone a Willy are committed to providing customers with only the highest quality American-made materials. They proudly stand behind every product they sell, ensuring that anyone can create a perfect copy with one of thier kits. Start making an exact clone of your favourite body part now!
---

One of the most active and energetic players in the industry with thousands of items a year to offer. Formerly Nanma/NMC, they supply a broad range of vibrators, dongs, bullets, anal toys, inflatable dolls, masturbators, plugs and pumps. All their products are highly functional, hygienic and safe to bringing the greatest sensation to all users!
---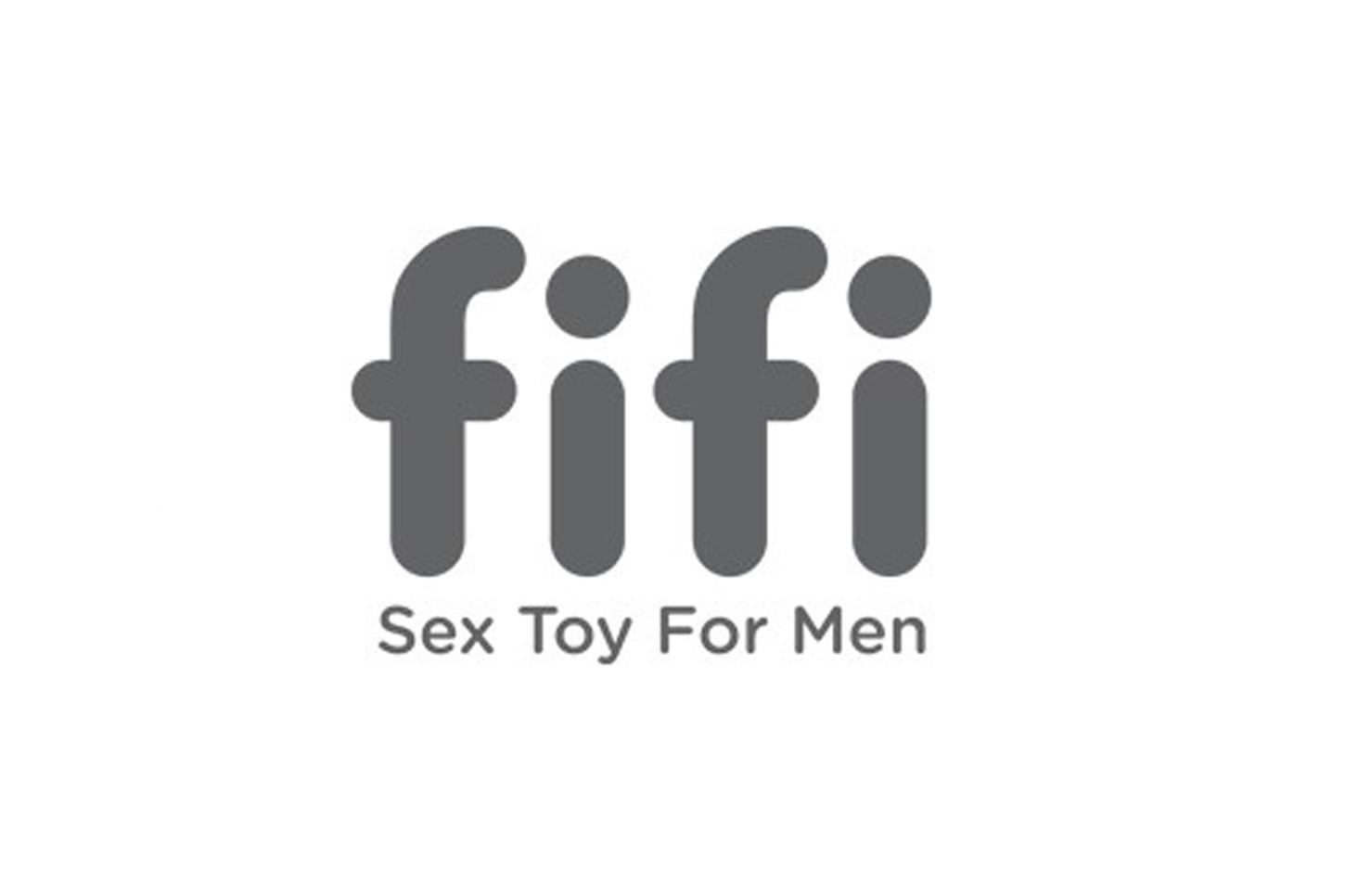 Whizworx LLC was established in July 2015. After researching the market, founder and CEO David Bramo noticed there was no disposable option for a no-mess clean-up. Fifi is their flagship product, which offers consumers just that. Its single-use, sanitary disposable sleeves take away the need to clean up after use. Thanks to fifi's discreet design, unlike most male sex toys on the market, it can easily be mistaken for a cushion or other household item.
Whizworx, LLC aims to continue delivering products that enhance men's personal pleasure. We bring out the fun in functional products, and our novelties never fail to entertain.
---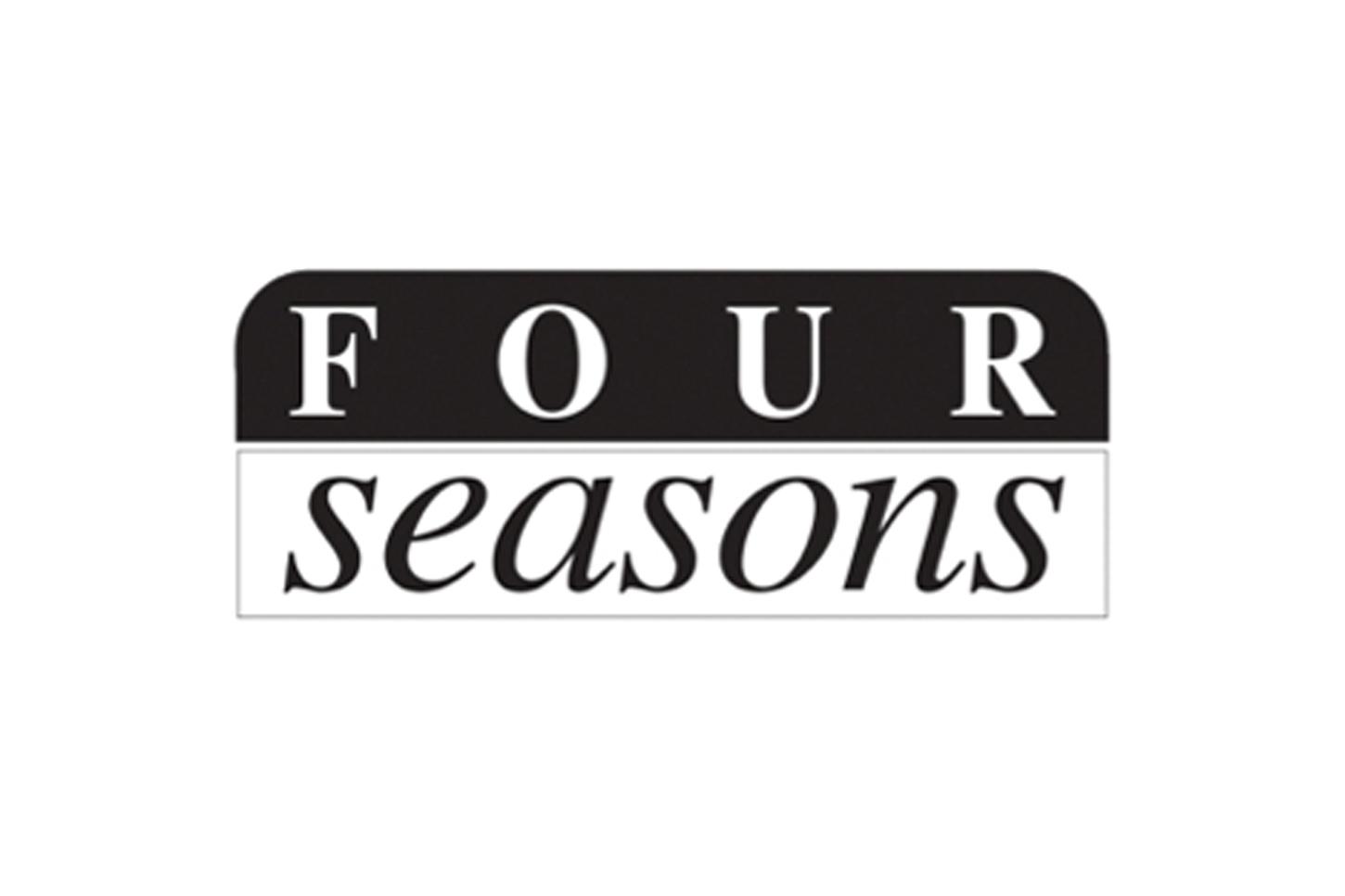 Range includes Pure All Natural lubricant, Ice Lubricant, Four Seasons Massage Oil, Good Vibrations Condom Pack and Regular, Large, Extra Strenght, Studded & Ribbed and Coloured Condoms.
---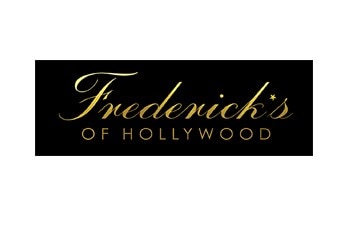 Lingerie at its finest. From classic lingerie, adorable bras, delicate panties and accessories, you will be in heaven with choice. They do a wide range of collections, tailored to occasions or themes. Top quality with unbeatable style. Feel sexy, feel confident all day and all night.
---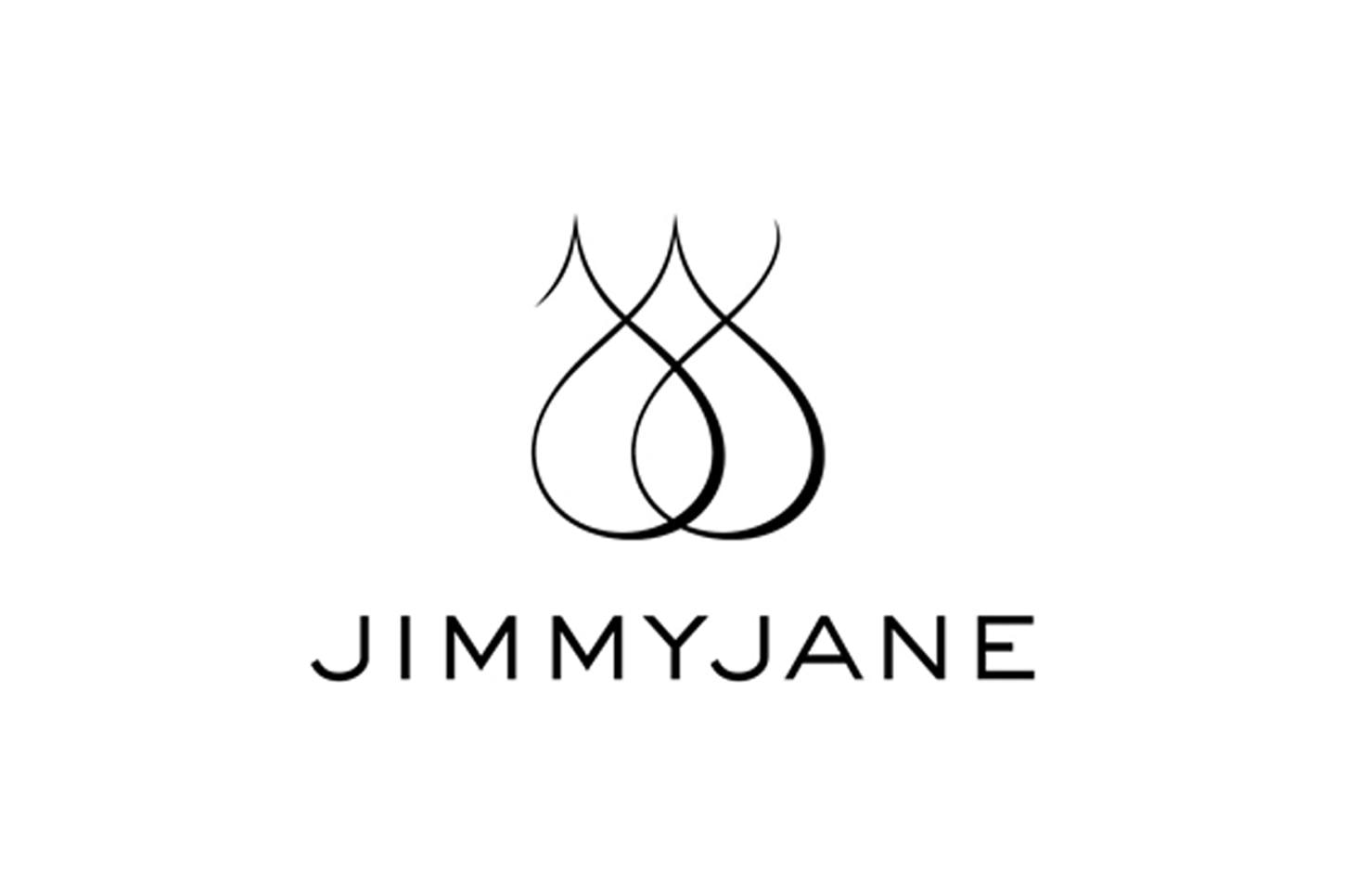 Since launching in 2004, Jimmyjane has redefined the context and perception of sexual well-being. Combining sophisticated product development in San Francisco with proprietary technology, their collection encourages connection and excitement without compromising style, well-being or personal values. With their diverse lines – ranging from decadent massage candles and natural massage lotions to award-winning vibrating massagers and iconic 24k gold vibrator – they engage each person's unique desires.
Jimmy Jane appear regularly in leading publications around the world, including Vogue, W, Elle, Harper's Bazaar, Esquire, GQ, Men's Health and Women's Wear Daily – and we enjoy an A-list following, including Kate Moss, Dita Von Teese, Kate Beckinsale and Teri Hatcher. The company has been honoured with numerous AIGA, ID, and IDEA Design Awards in recognition of contributions to the fields of product design.
---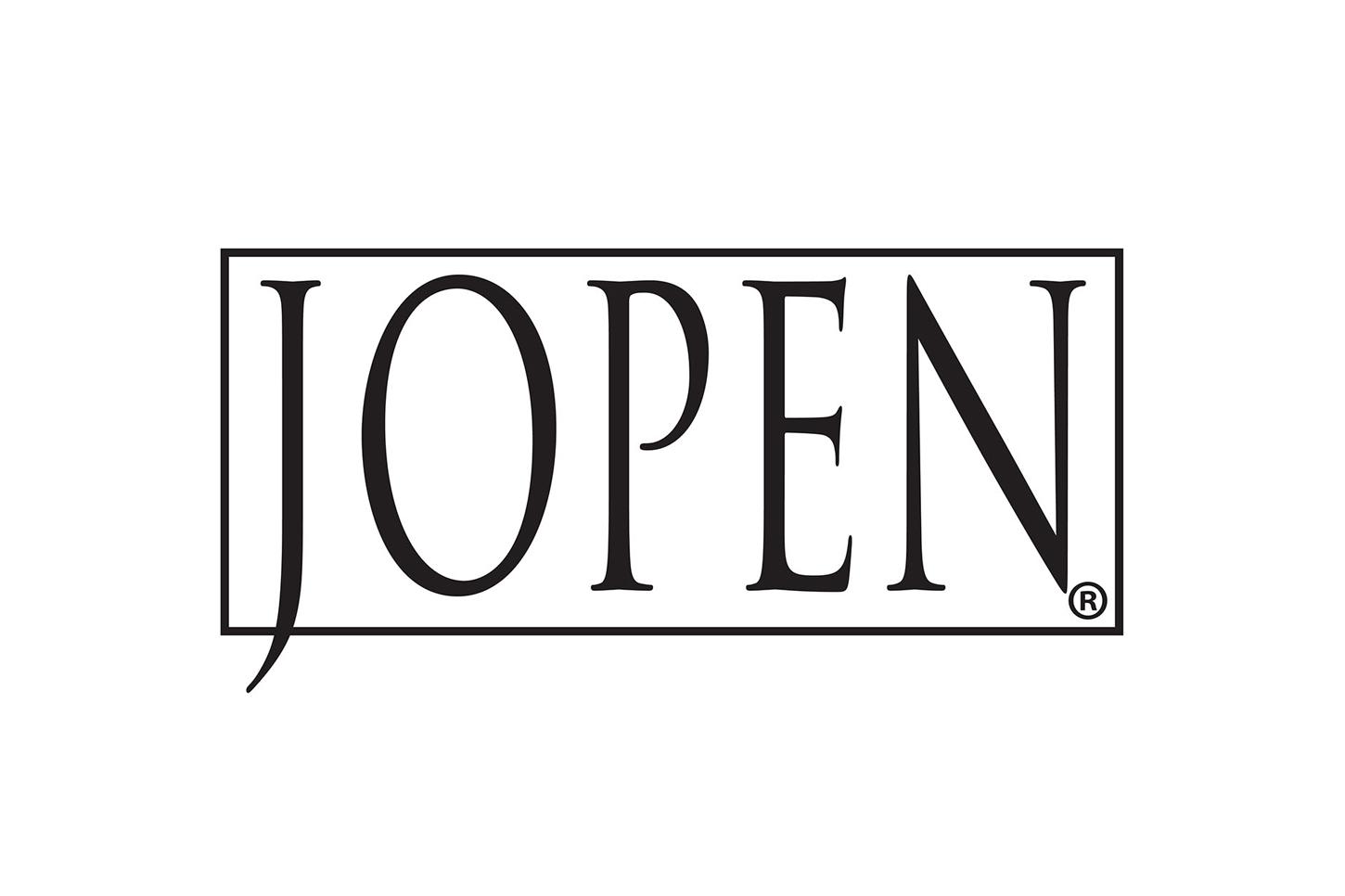 JOPEN is a global leader in high-performance pleasure products. A sister company to CalExotics, JOPEN is a premium brand focused on the intimate needs of women to find the perfect balance of excitement and control creating an unparalleled experience. An expert team of women drives the creation of its products holding the needs of women and couples primary to the design philosophy. JOPEN provides pleasure products at the apex performance, backed by one of the best warranty programs in existence.
---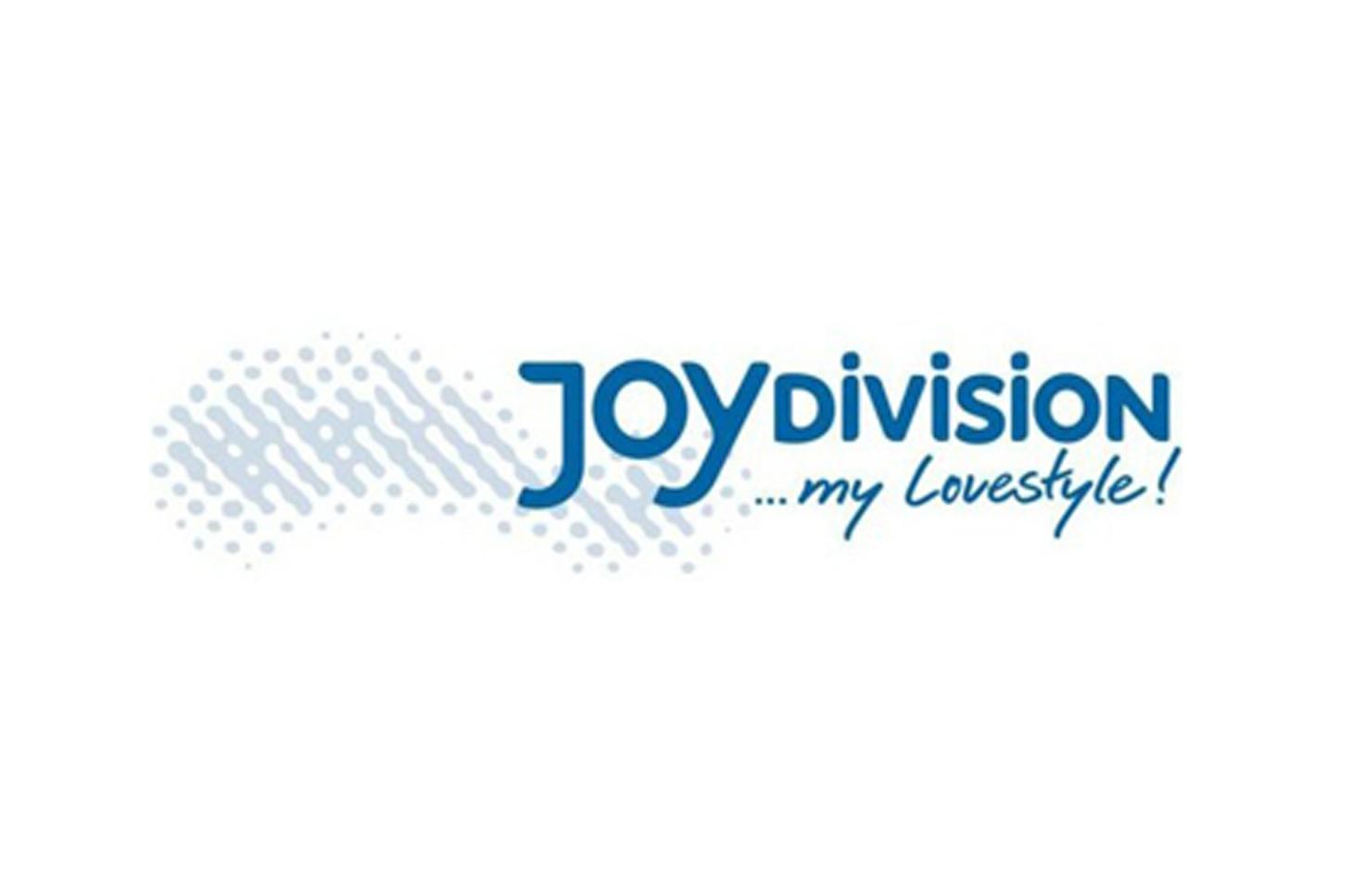 Joy Division's passion lies in the production of sensually erotic lifestyle products that meet the highest quality standards. The current product range comprises more than 250 sensual-erotic premium products which are being successfully sold to more than 60 countries around the globe.
---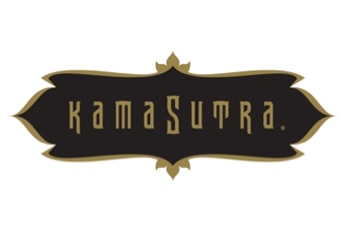 Kamasutra products include Intensify Gel, Liquid Love, Oils of Love, Massage Candles, Lover's Body Paint, Pleasure Balm, Treasures of the Sea, Weekender Kits, Getaway Kit, Honey Dust Body Powders, Aromatic Massage Oils, Massage Therapy Kit, Luxury Bathing Gel, Intimate Caress Shave Creme (2012 XBiz Award - Sensual Bath & Body Product of the Year), Body Souffles, ImPulse Pulsating Applicator, Divine Nectar Lubricant, Intensify Plus Arousing Gel and EroStick Kissing Gel. As seen in Cosmpolitan, Elle, People, Playboy, Women's Health and Ask Men.
---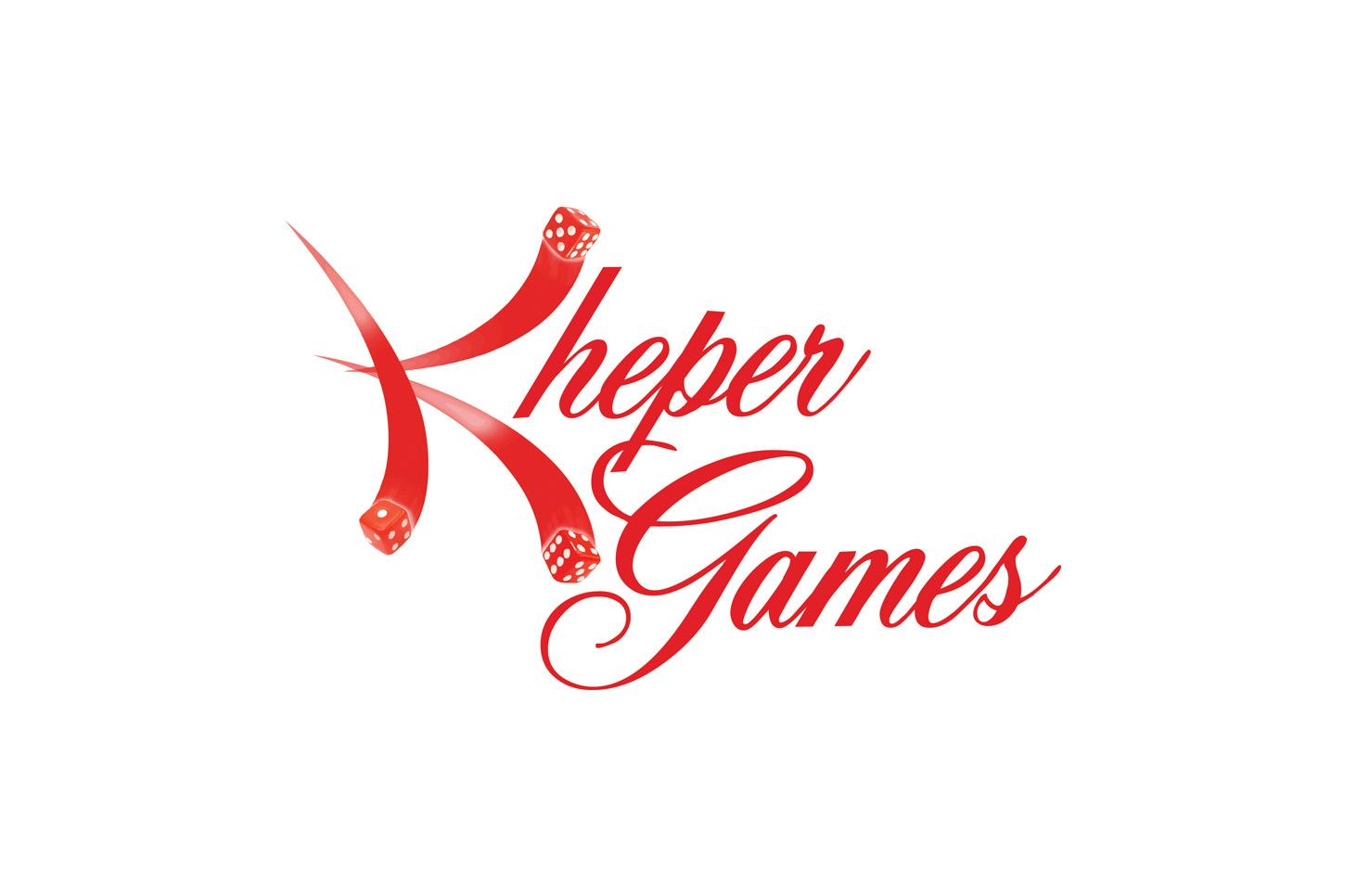 Kheper Games, Inc. was founded (as Kheper Publishing) in 1995 by Brian L. Pellham. Kheper Publishing became Kheper Games in 2000 when the company moved from only publishing game books to offering a wide variety of adult games and novelties.
Kheper Games reached a major milestone in October 2003 when they sold their 1,000,000th game. Half of these sales were in 2003, due to increased momentum and the exciting new products released in the past year.
Today, Kheper Games, Inc. carries over 150 products and sells their products in over 100 countries worldwide.
---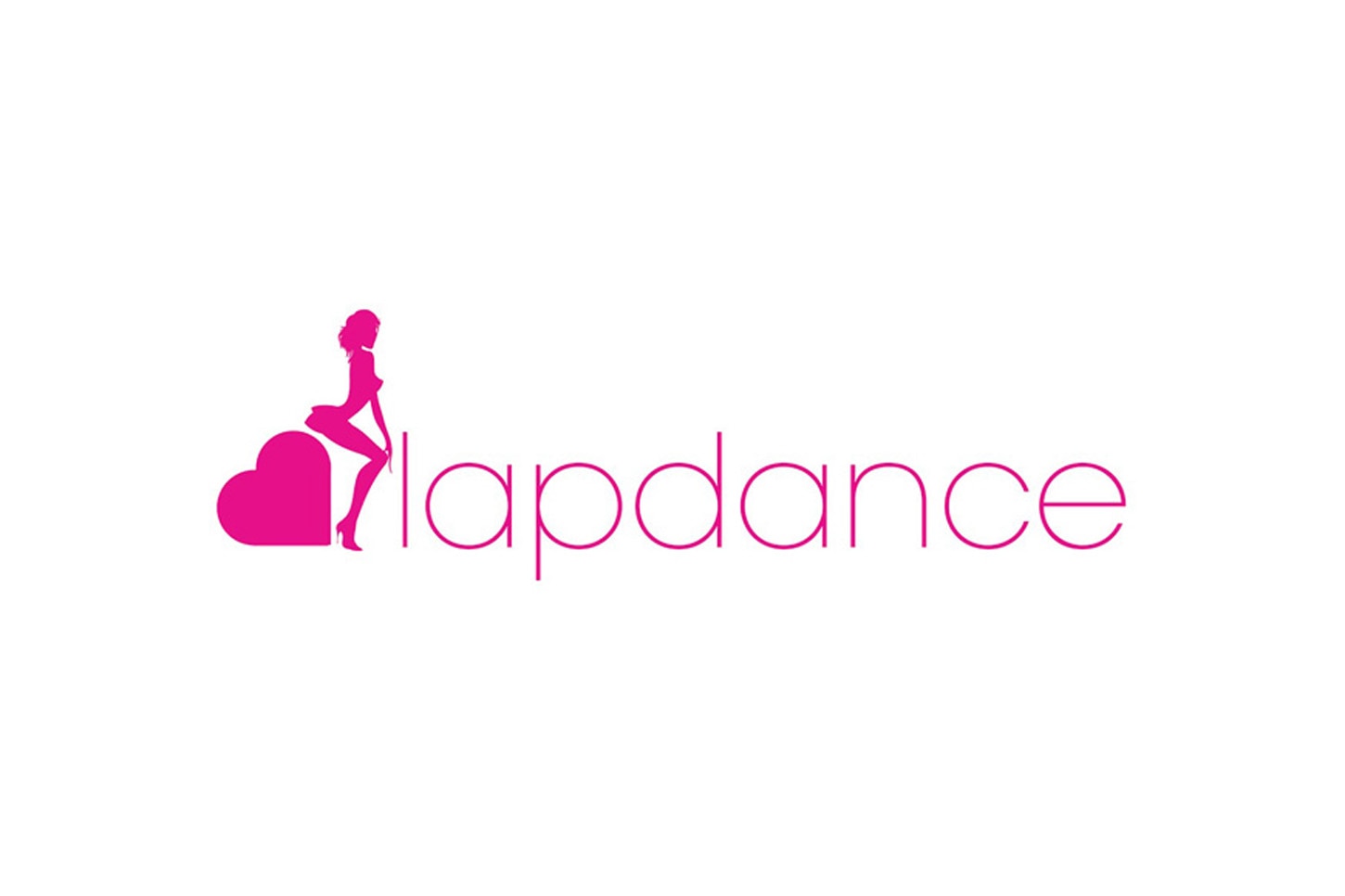 Get ready to dance with the sexiest lingerie out! "Lapdance" have a wide variety of bodystocking, hosiery, clubwear, inlcuding plus size. From sheer clothing to cut outs dresses to mini dresses, "Lapdance" will have what you are looking for.
---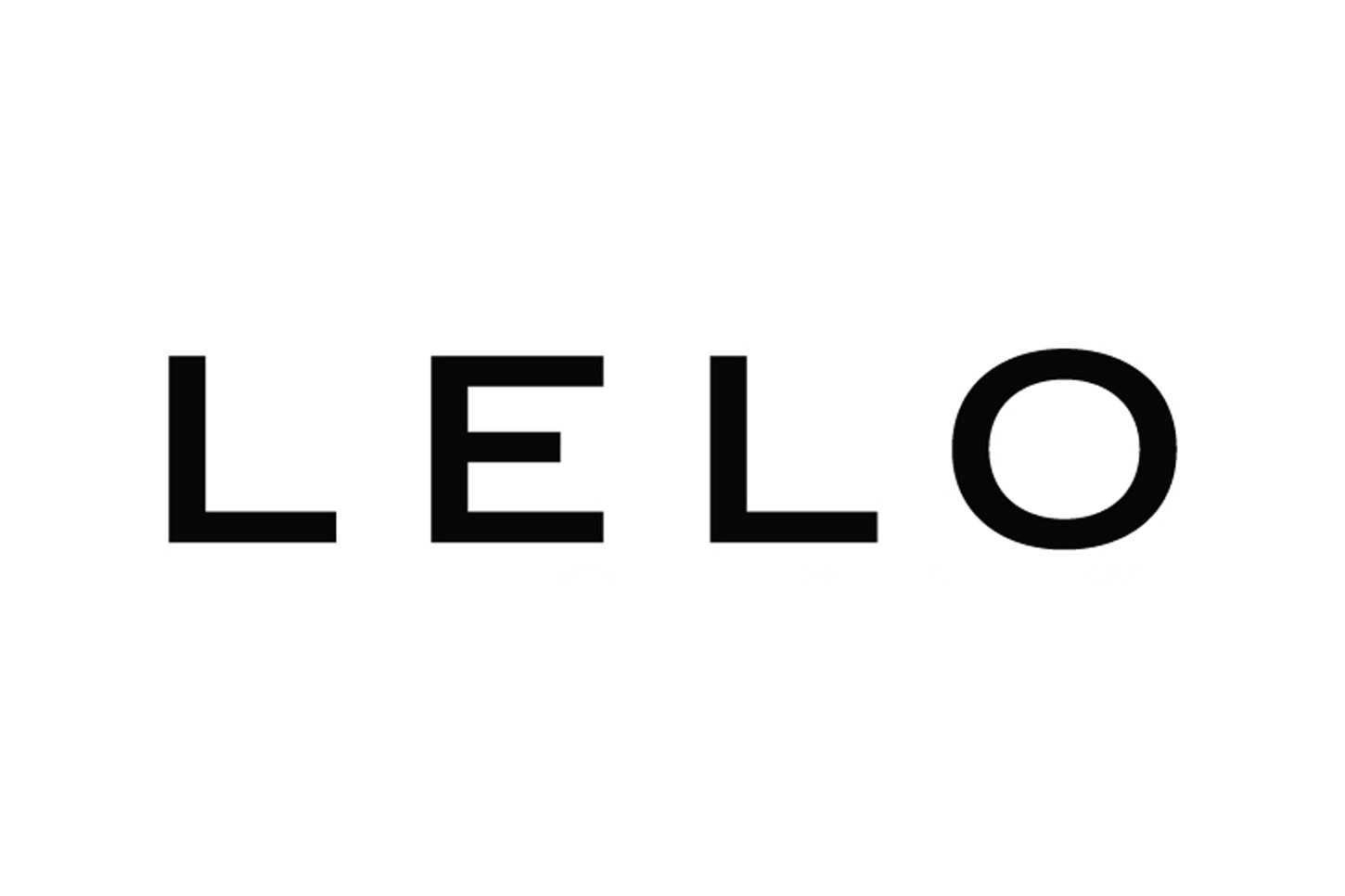 LELO is the world's leading designer brand for intimate lifestyle products and a leading global authority in sexual health. Over the last ten years, LELO won the prestigious Cannes Lions Award for Product Design, plus numerous Red Dot Design Awards. On launching in 2003, LELO transformed the look, feel and function of how personal massagers were perceived, and now applies the same commitment to quality and innovation through an ever-growing collection of bedroom accessories and intimate pleasure products. LELOi AB is the Swedish company behind LELO, where offices extend from Stockholm to San Jose, from Sydney to Shanghai.
---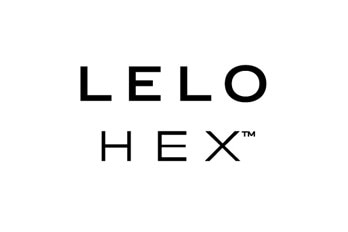 LELO HEX™ is the condom re-engineered. Seven years in development, HEX™ is a condom that doesn't compromise on pleasure, on strength or on safety. Thanks to its completely unique hexagonal structure, HEX™ offers a bespoke fit to enhance the sensitivity and intimacy of sex for both partners.
LELO HEX™ delivers strength, thinness and sensation through its revolutionary hexagonal structure. It's the first major innovation in years, and the media all over the world is calling it one of the most important advances in condom technology for decades. With its structure of 350 interconnected hexagons, HEX™ allows for a more sensitive and more intimate sexual sensation, as well as a more secure fit that gently grips the wearer to fight slippage. Perfectly smooth on the outside, textured on the inside; the hexagonal web within flexes and stretches to fit a wide number of shapes securely.
---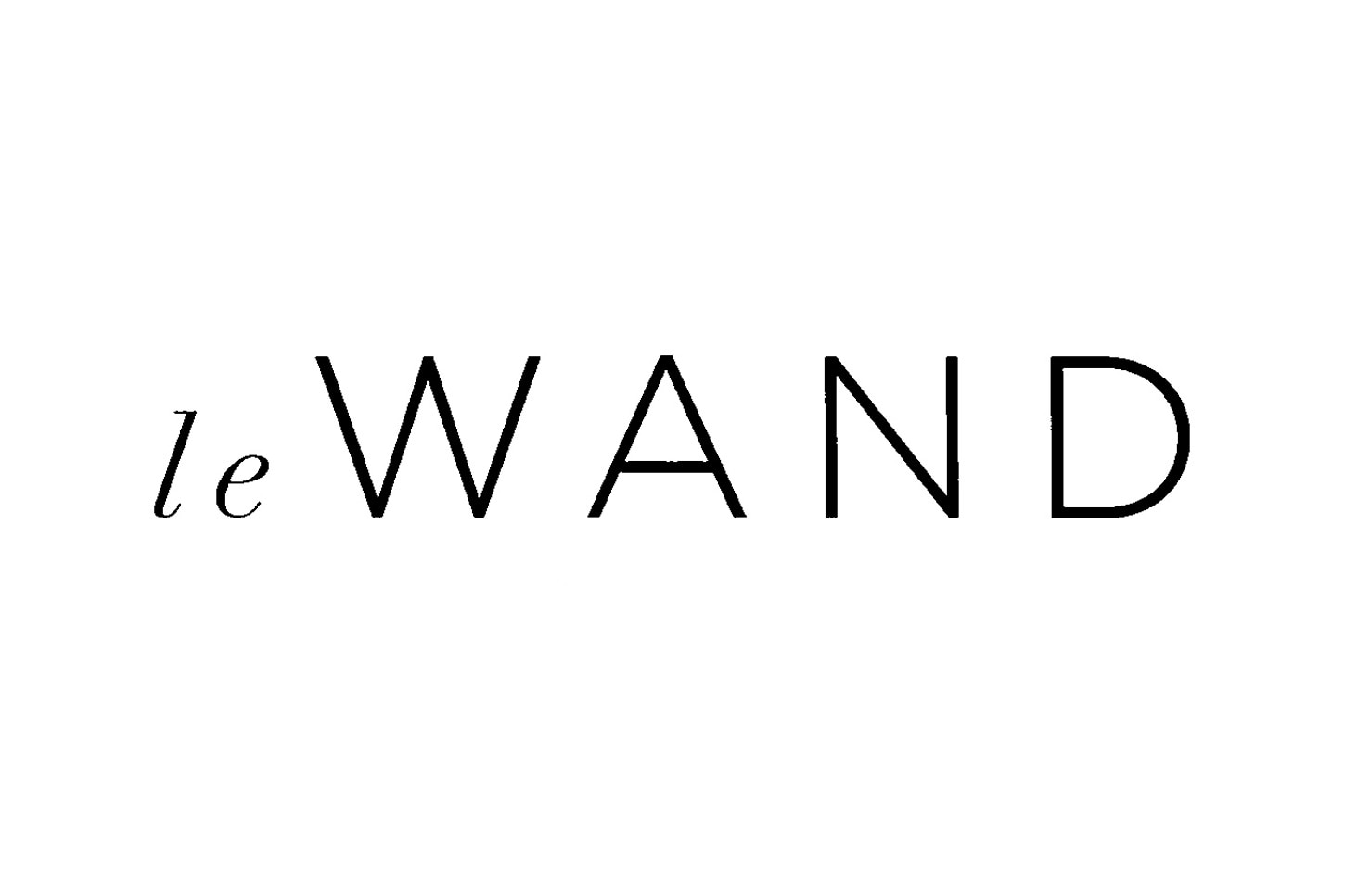 Le Wand is a premium brand of personal vibrating massagers and accessories designed with pleasure in mind for all bodies. Created by Certified Sex Expert Alicia Sinclair, Le Wand embraces and empowers intimacy for all with a powerful versatile pleasure tool that's long been women's go-to for orgasms. The female-fronted team behind Le Wand has refined the classic wand massager with upgraded features and a flexible design that can be enjoyed by women, men and couples. Le Wand is dedicated to promoting sexual wellness and pleasure with engaging branding and marketing that offers a fresh, sex-positive take on the popular wand massager. We stand behind our products with easy to understand, hassle-free warranties.
---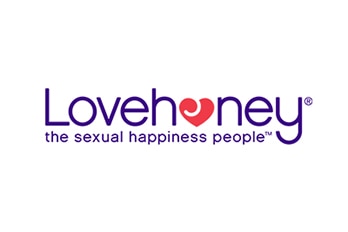 Lovehoney is a multi-award-winning manufacturer of sex toys worldwide. The range includes Fifty Shades of Grey, the well-known Squeel brand and a number of popular licenses that include Motorhead and tokidoki.
---
MiaMaxx began their journey into the design and creation of the first of their product just over 4 years ago now. MiaMaxx is the first pleasure device to originate and launch from Australia to create MiaMaxx 3-inch thrusting dildo vibrator as a fresh and new innovative high end brand. Miamaxx provides intimate lifestyle products and elevate the standards of quality in the adult toy industry.
---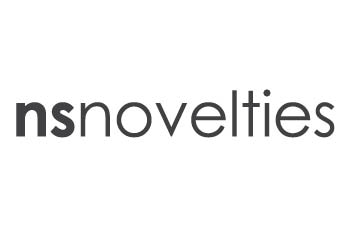 New items from New Sensations include the Bolt Stroker, Halo Stroker, Spiral Stroker, Bzzz Buddies, Chic Vibrators, Crystal Kegel Eggs, Crystal Plugs, Esprit Double-Ended Dildo, Jolie Anal Plugs, Lustre Vibrators, Orbite Anal Plugs, Tatu Lust and Tatu Sin vibrators, Shane Diesel and Manuel Ferrara dildos.
---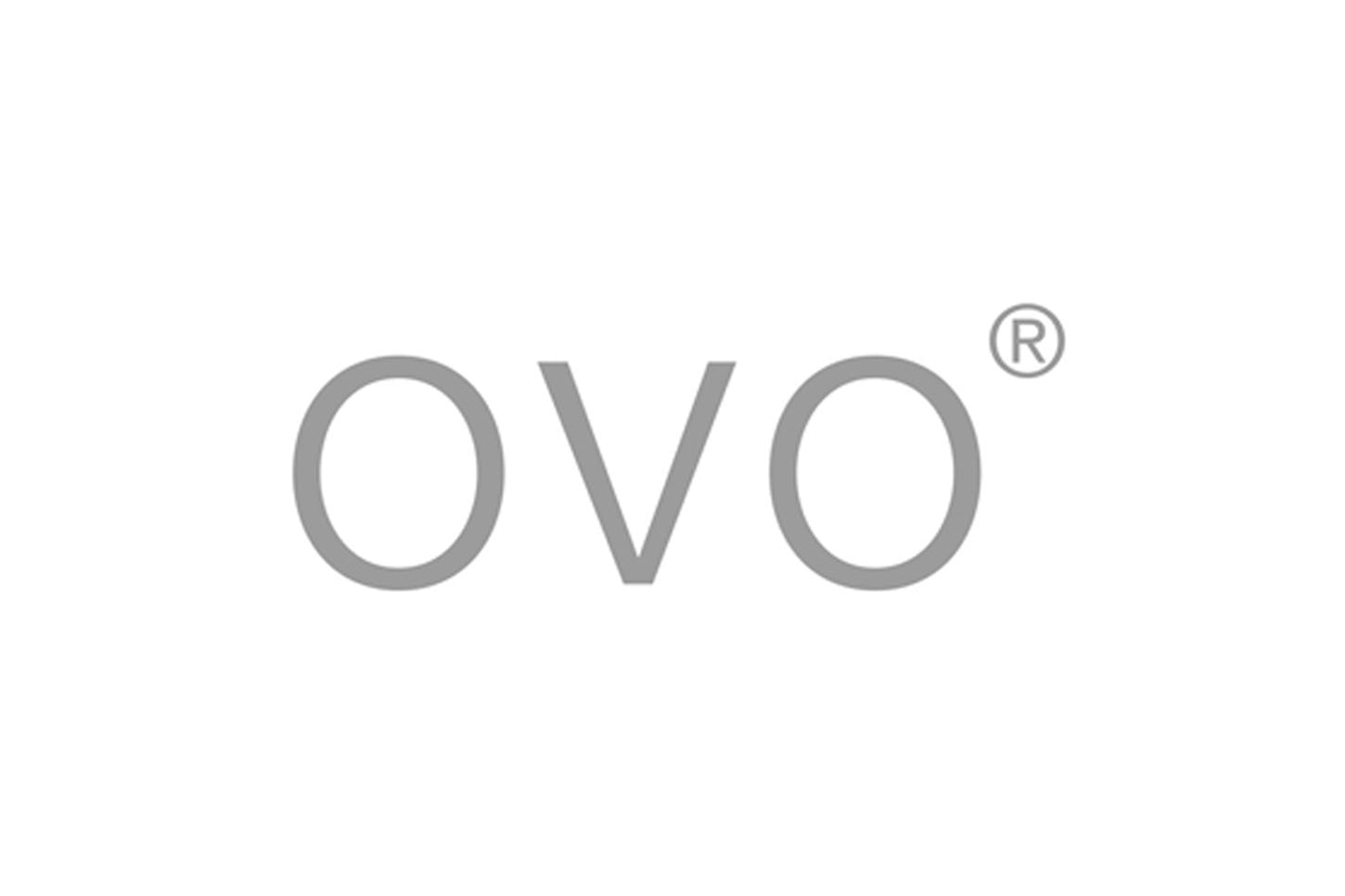 OVO current range of products is broken up into distinct categories including pleasure rings, love balls (aka Kegel exercisers), bullets, mini vibes, vibrators, rabbits, and lay-ons. In addition to the design awards, the company holds 17 patents for a variety of its products' features. Form follows function in "OVO's" sleek designs, but beauty is not sacrificed in these lifestyle toys for everyone. The packaging is as simply elegant as the products themselves, and the materials used are body safe and phthalate-free.
---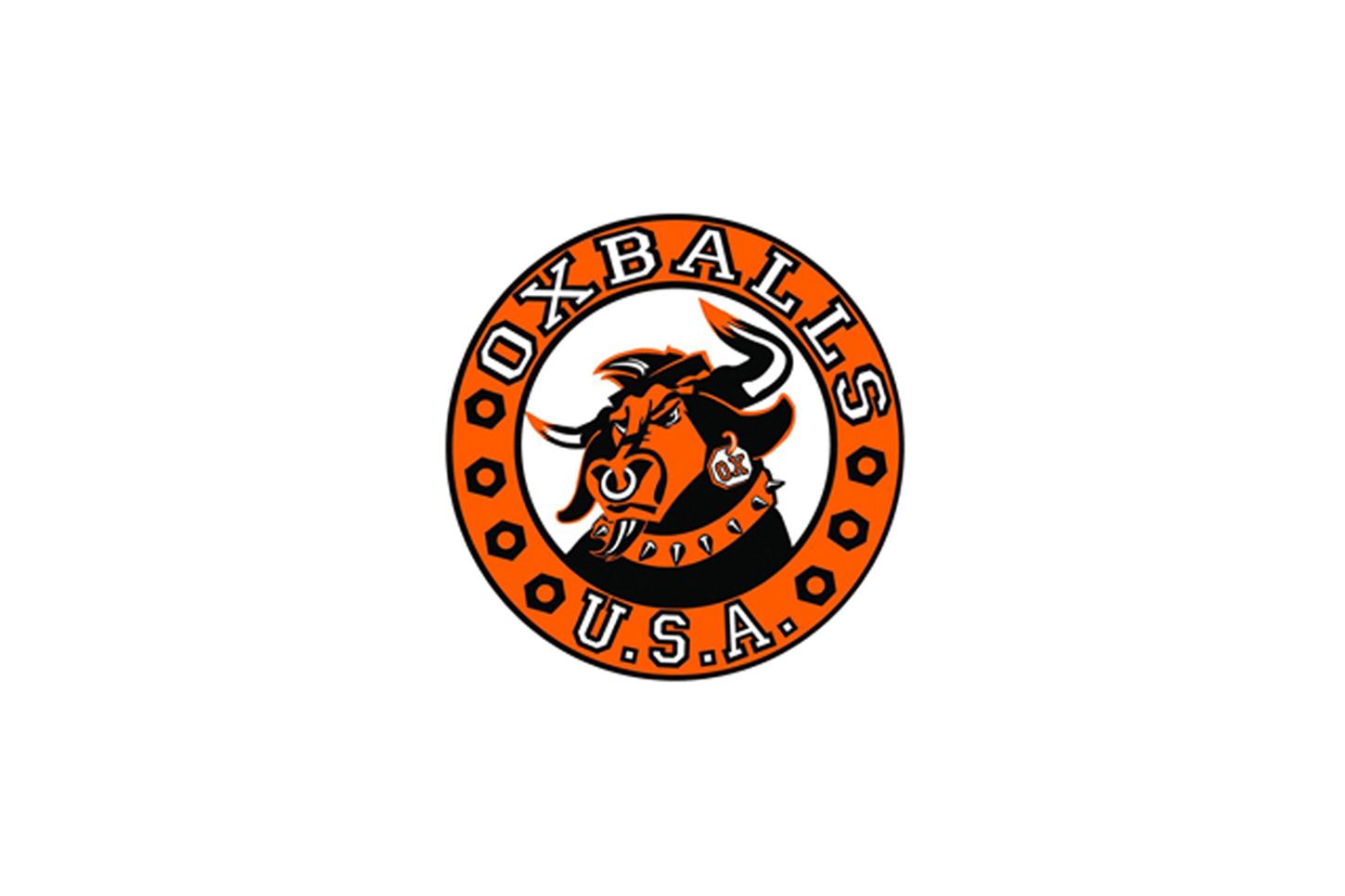 Oxballs have become the go to brand for extreme sex toys for men specialising in fetish, and bondage toys. With innovative designs made from luxury body-safe materials, the Oxballs range features an array of toys ranging from basic cockrings, butt plugs to ergonomic ball stretchers for your erotic pleasures.
Oxball products are made from pure platinum cure silicone and designed to be as tough as the men who play with them. The silicone is hand-poured in the United States and made with love (and sweat) by their mostly male team. They also offer a range of TPR designs, to achieve elasticity and stretch for more grip and tugging and their toys last; they do not break or tear.
Oxballs fearless approach to fetish has won them the 2017 Jan X-Biz award for LGBT Pleasure Products Company of the Year.
---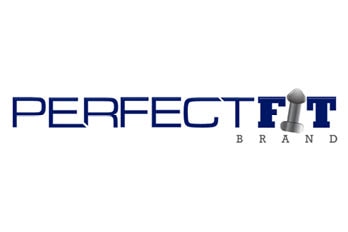 Perfect Fit Brands tailors to every male needs from Deep Cleaning Systems, Rings, Plugs,Extenders
---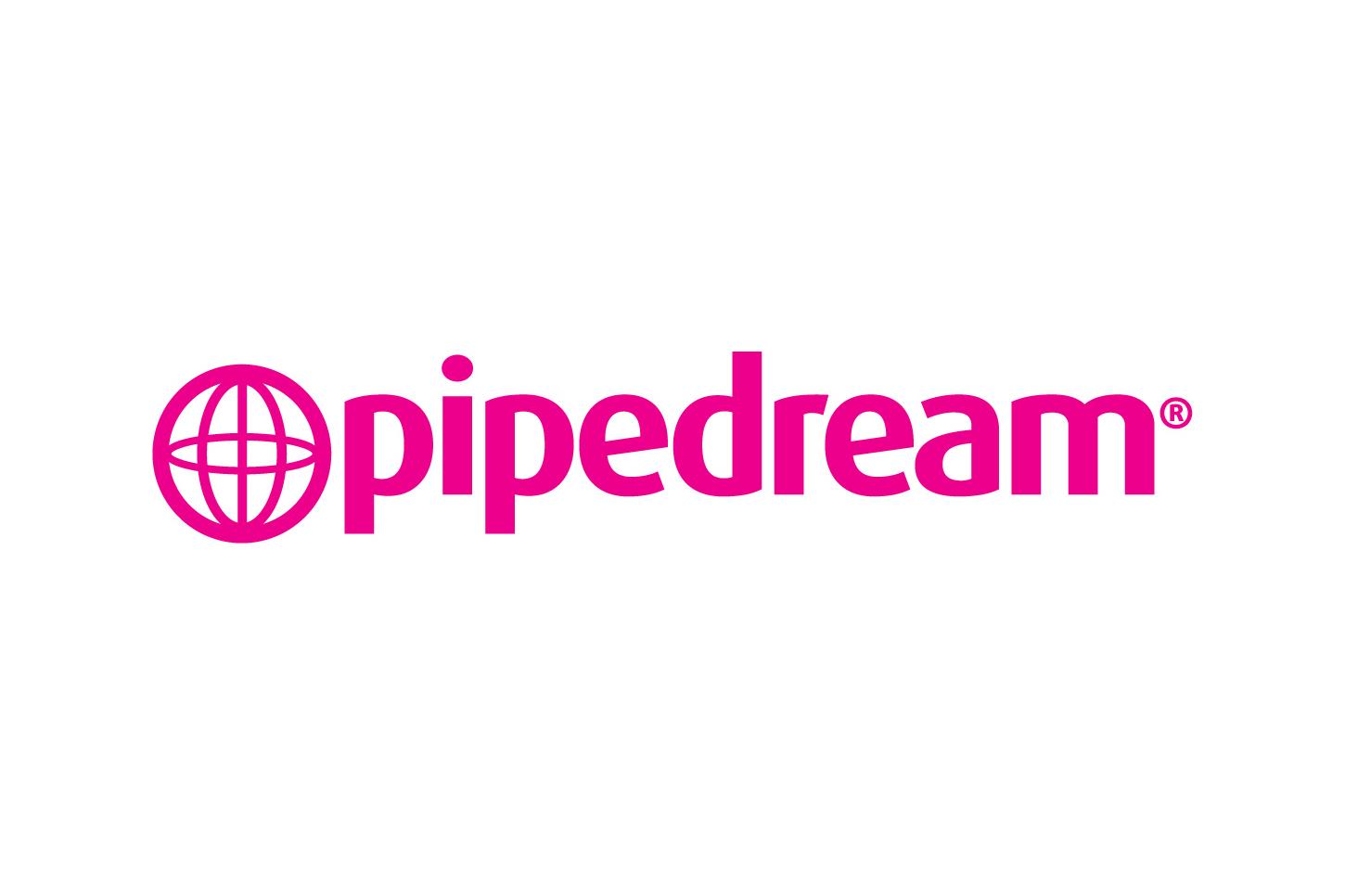 Winner 2015 StorErotica Novelty Company of the Year, 2015 AdultEx Manufacturer of the Year and 2012 XBiz Pleasure Products Company of the Year.
Pipedream has remained on the cutting edge for over 40 years, setting the standard for innovative and affordable products since 1973. It's hard to believe this international multi-million dollar empire got its start selling smoking accessories out of the back of a van (hence the name Pipedream), only to become the largest pleasure products manufacturer in the world, ranking #1 in manufacturing, #1 in sales, #1 in customer service, and #1 in awards.
Pipedream's mainstream recognition surpasses that of any other adult novelty manufacturer. Most recently Pipedream's Moist earned an award from Women's Health Magazine, Fetish Fantasy Series was continuously featured throughout all seven seasons of Sons of Anarchy, while several of their PDX Fuck Me Silly demo videos have gone viral with millions of views.
---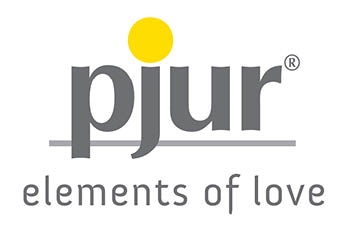 Winner 2015 StorErotica Lubricant Company of the Year, 2012 XBiz Award for Sexual Stimulant Company of the Year and 2012 Calvista Sexual Health & Wellbeing Award). Range includes pjur Woman and pjur original lubricant, pjur Aqua, pjur Basic, pjur Glide, pjur Superhero, pjur Cult Rubber and Latex Spray, pjur Light, pjur Gel, pjur Prolonging Performance Spray, pjur Power Cream, pjur Toy Clean and Titanmen lubricants.
---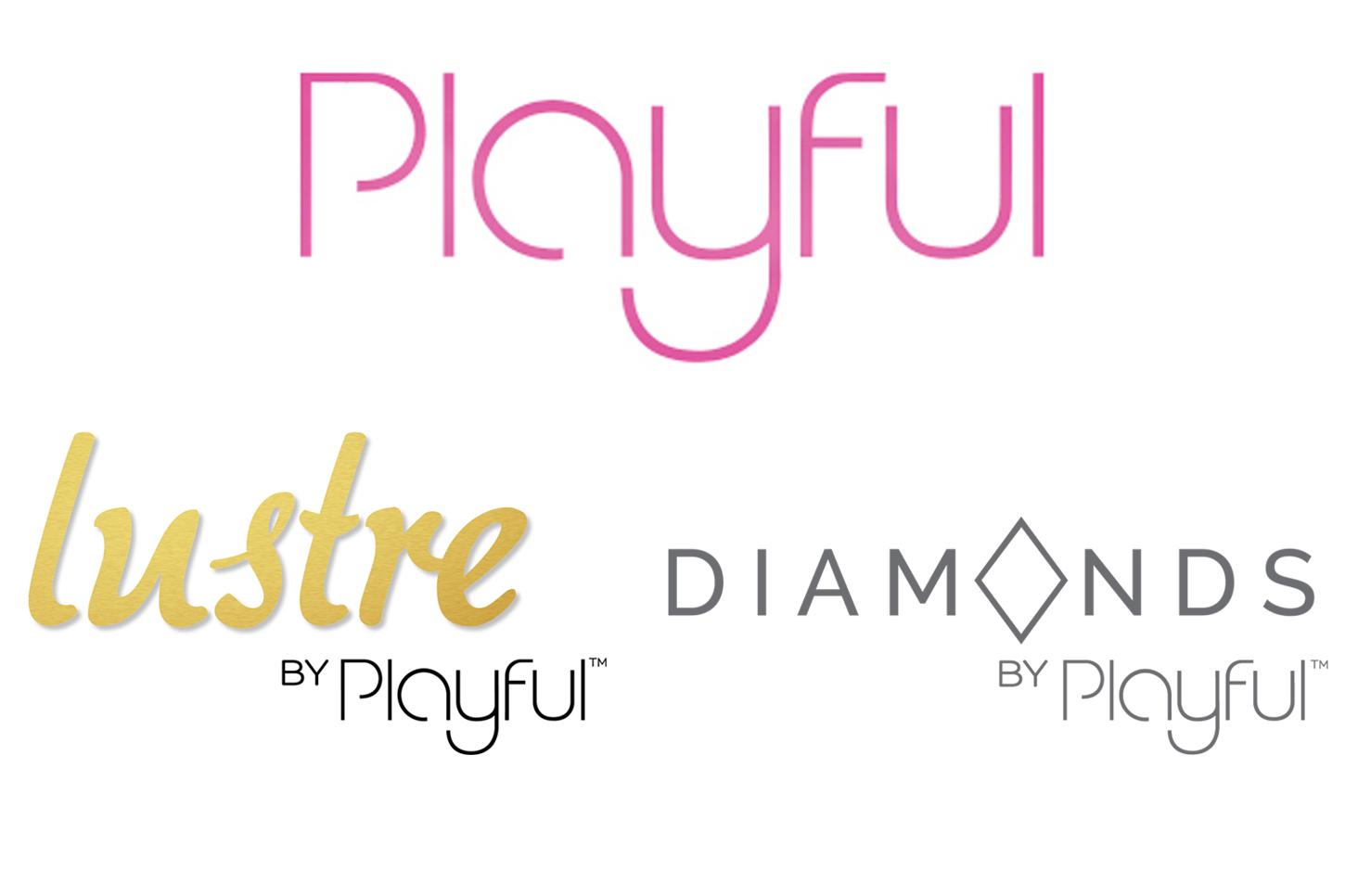 Playful have a wide range of vibrators, wand massagers and cock rings. The original "Playful" range has every vibrator possible. From minis to rechargeable rabbits to G-Spot hitters, it's fun, bright colours are hard to miss! The recent release of the "Lustre" range is bringing elegance to this range. With its gold plating and soft LED glow lights, it's sure to set the mood. From their unique shapes to on trend colours to foiling on packaging, this range is surely up-market at the right price.
---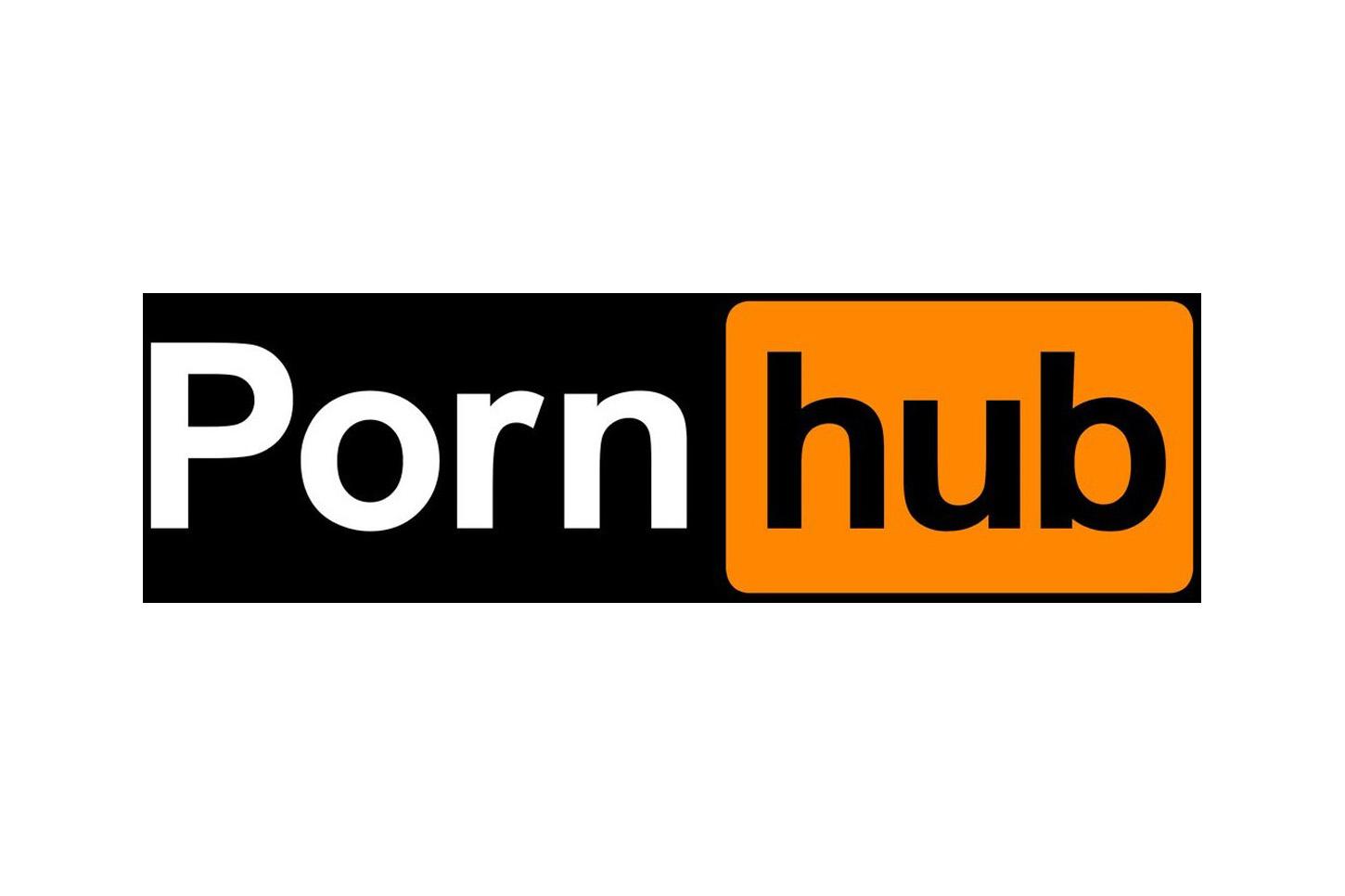 A new brand entering the market: Pornhub's mission – To bring fantasy to reality and deliver mind-blowing sexual experiences by creating a range of innovative, quality and market leading toys & accessories aimed at men and couples. The diverse collection starts with strokers, anal play, rings, vibrators & bondage kits that will blow more than your mind. Interactive toys are around the corner in the next generation sex toy collection, making fantasy the reality. Black silicone rules the range with touches of their signature Pornhub orange. The packaging automatedly reminds you of their website – Pornhub are the number one recognised and largest porn site worldwide with over 80 million visitors a day.
---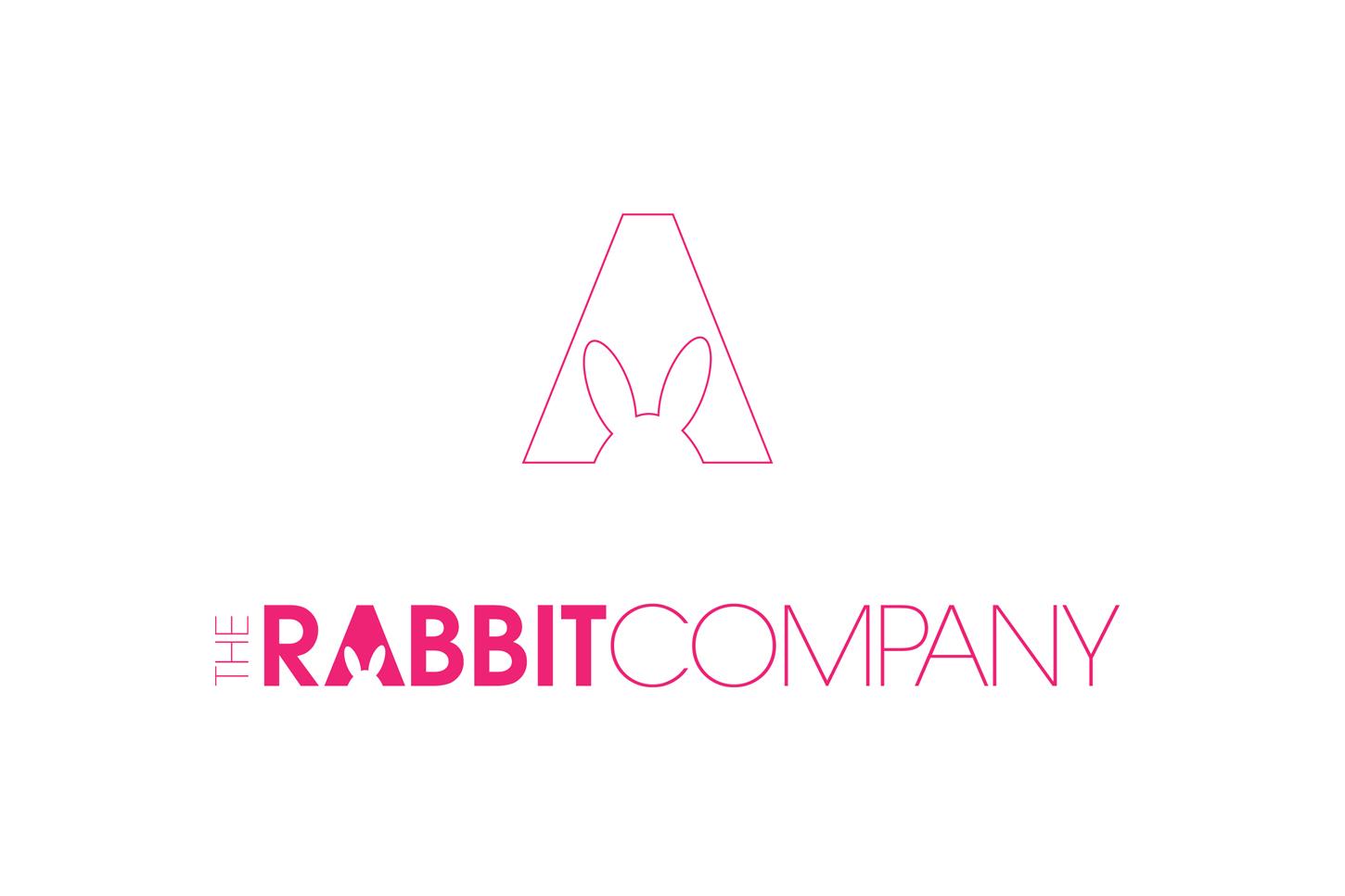 Home of the Classic Rabbit Vibrator, Rotating Rabbit Vibrator, G-Spot Rabbit Vibrator, Beaded Rabbit Vibrator and Vibrating Rabbit Ears. All Rabbit Company's Vibrators feature hypoallergenic, non-porous materials, FDA-approved velvet finishes, and incredible power. All Rabbits include two powerful motors for independent shaft and rabbit vibration, and the USB rechargeable batteries offer up to an amazing 8 hours of run time! Are you ready for a REAL Rabbit?
---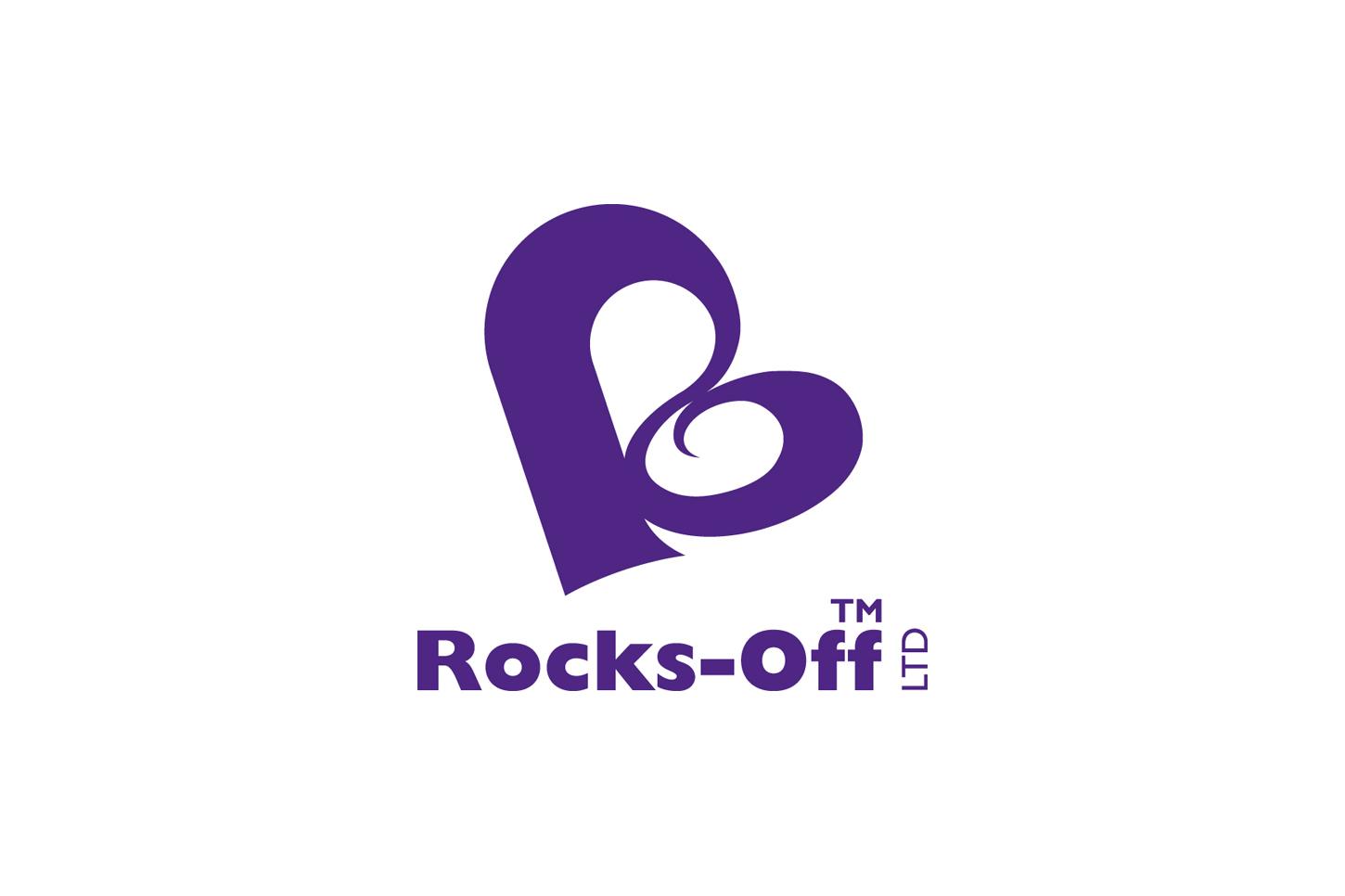 Winner 2015 StorErotica Male Pleasure Product of the Year (O Boy), 2012 Male Product of the Year for (Hand Solo) and 2011 Best European Toy Manufacturer.
Rocks-Off Limited is a leading manufacturing brand within the worldwide adult market. Established for 10 years, Rocks-Off enjoys a global presence with production facilities in the UK, Europe and China. With headquarters and warehouse facilities in the UK and offices in the USA, Rocks-Off are suppliers to major distributors and wholesalers on all continents and are uniquely positioned to support large order volumes.
Rocks-Off is the number one European supplier for own brand and branded products with the worldwide number one best seller being the RO-80mm bullet vibrator — with over 5 million sold to date.
Rocks-Off products are produced with body safe platinum grade silicone and, unless otherwise stated, are tested 100% waterproof. Each product comes with a unique registration number that provides a product guarantee to our customers and gives them the confidence to purchase a Rocks-Off toy time and time again.
---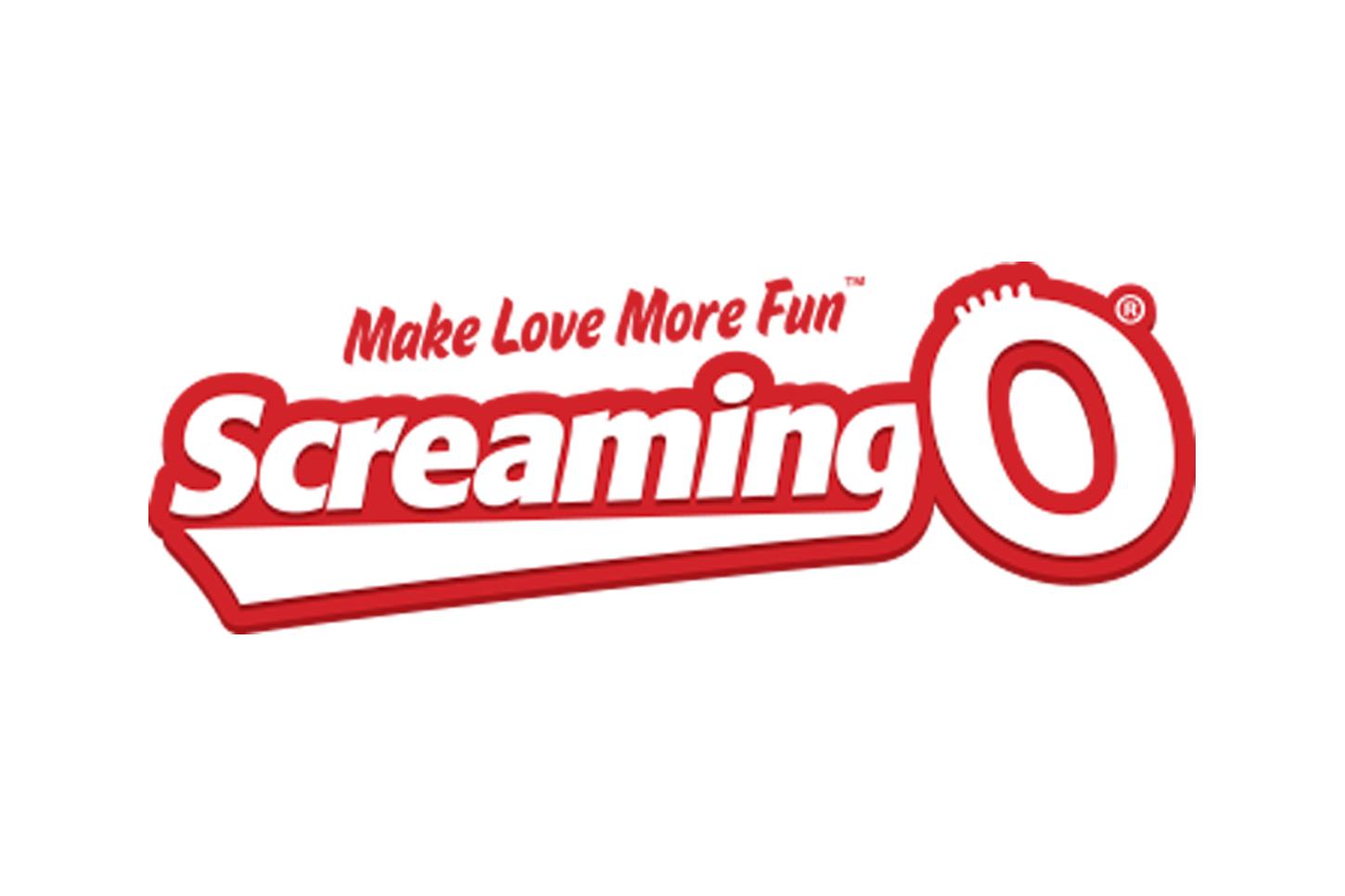 Winner 2015 XBIZ Sex Toy Company of the Year and StorErotica Marketing Campaign of the Year (Snorkel O)! The Screaming O® is the top-selling, award-winning adult novelty company behind some of the most popular and innovative adult toys on the market and has successfully enhanced couples' romantic and intimate relationships since 2005.
What started as a simple concept for more satisfying sex has become a way of life for men, women and couples around the world looking for new ways to enhance their relationships. The Screaming O has created a collection of easy-to-use and fun-to-try erection rings, mini vibes and sexy accessories that inspire communication, romance and intimacy with the push of a button!
---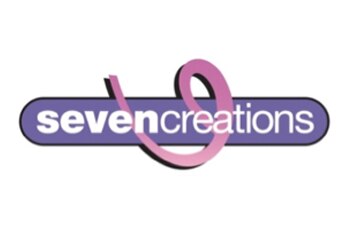 Aquasilks, Twin Turbo Rabbits, Eclipse Ultra Vibes, Pure Vibes, So Real Dongs, Couples Kits, Diamond Silk Vibes, Bend It Skeletal range and Ultra Seven massagers.
---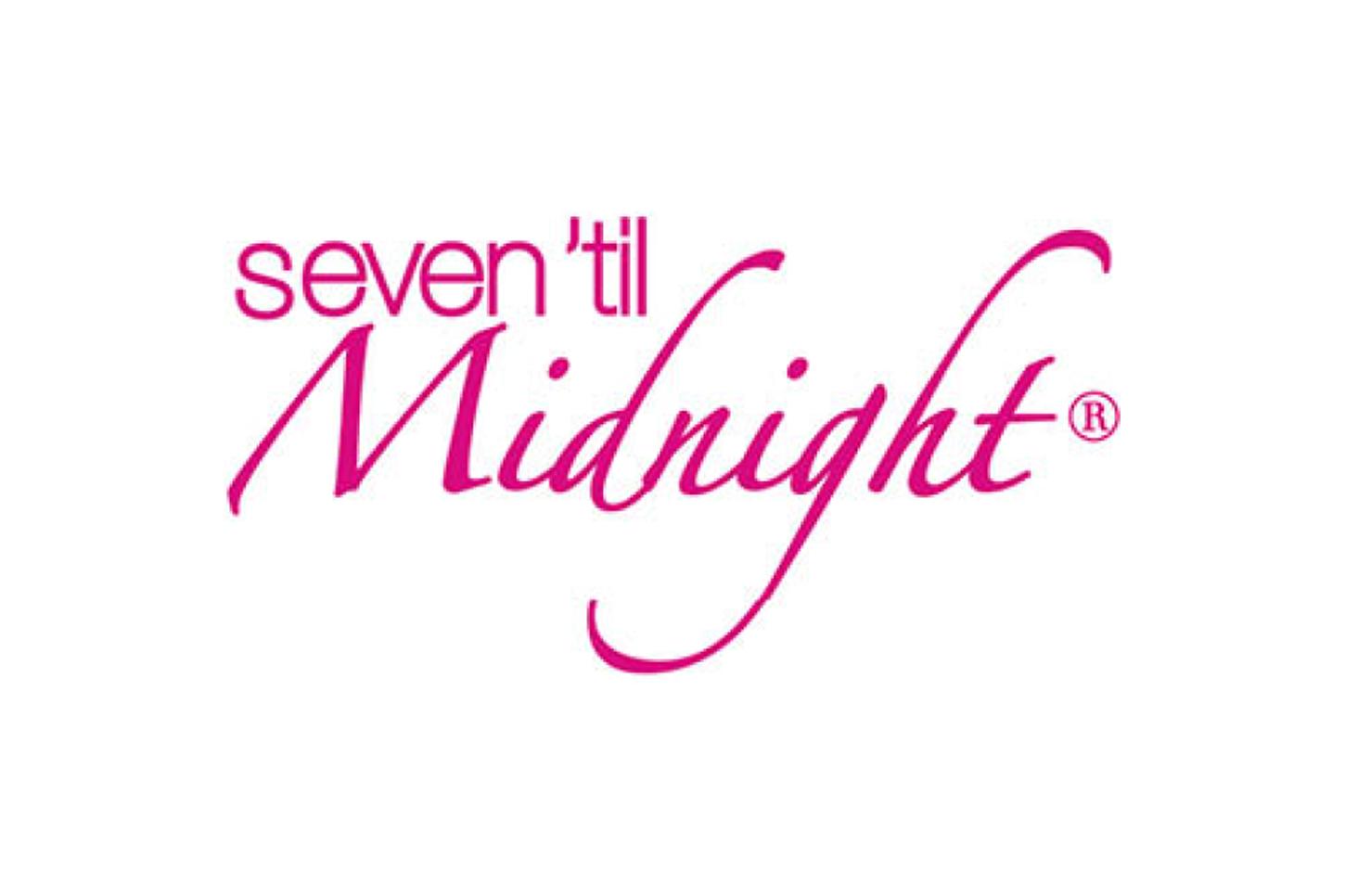 Contemporary costumes and lingerie in hundreds of styles, including the Baby Got Curves collection for plus size women. Items include Bustiers, Cami Sets, Chemise Sets, Babydolls, Bondage Kits, Bra and Panty Sets and Teddies. Featured in People Magazine, Life & Style, InStyle, and Cosmo, while celebrity fans include Katy Perry, Kim Kardashian and Denise Richards.
---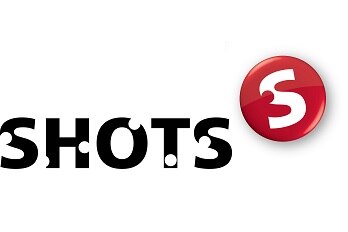 Includes Vive, BottomLine, SONO, Cuore Romantica gift sets and sexy birthday kits, S-Line Funny Underwear and S-Line Funny Boxers, Shots Toys Vibrating Eggs, Ouch Luxury range of handcuffs, whips, restraints, collars, suspension bars and sexswing.
---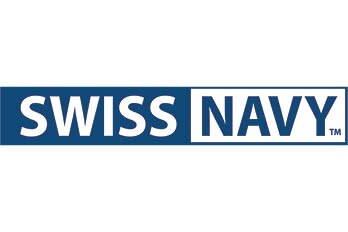 From MD Science Lab the Swiss Navy range of premium personal lubricants.
---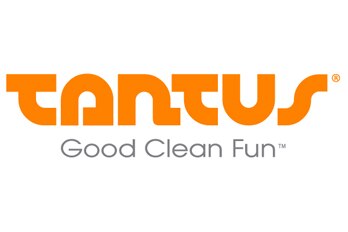 All Tantus toys are made from Tantus' own unique formula of 100% Ultra-Premium Silicone. The superior quality of Tantus silicone makes all Tantus toys hypoallergenic, non-toxic, phthalate free, odourless, boilable, bleachable and even dishwasher safe. These factors combined make Tantus toys the safest and most pleasurable toys on the market. A toy from Tantus is meant to be used and with minimal care Tantus toys can last a lifetime.
---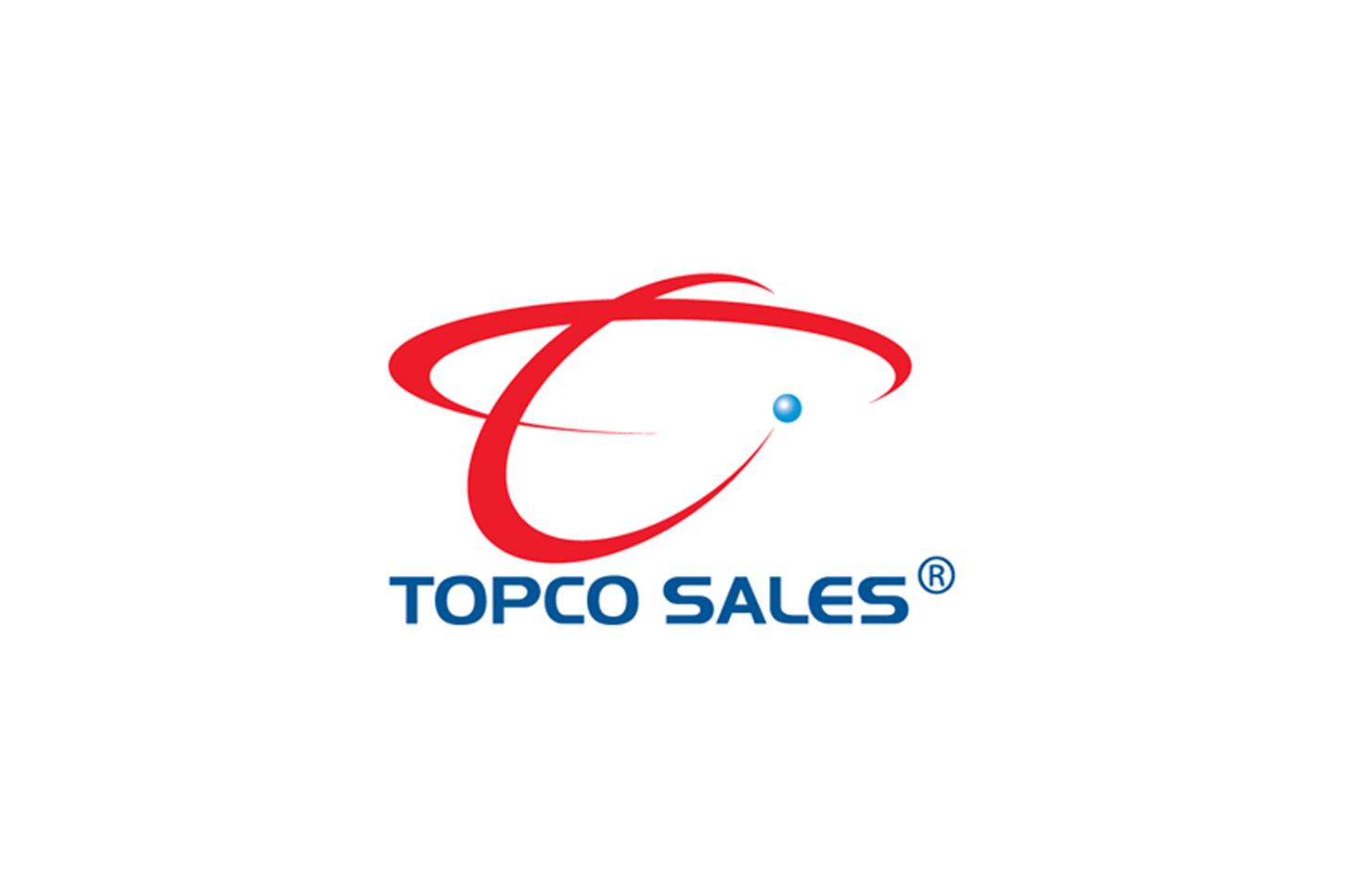 Topco manufactures everything from vibrators and dildos to lubricants and personal care cosmetics. Along with in-house and licensed brands, the factory also makes products for private label and contract packaging customers. Topco is one of the largest sex toy manufacturers in the world with a history of delivering ground breaking, quality products. They are responsible for some of the most noteworthy sex toys spanning almost forty years.
---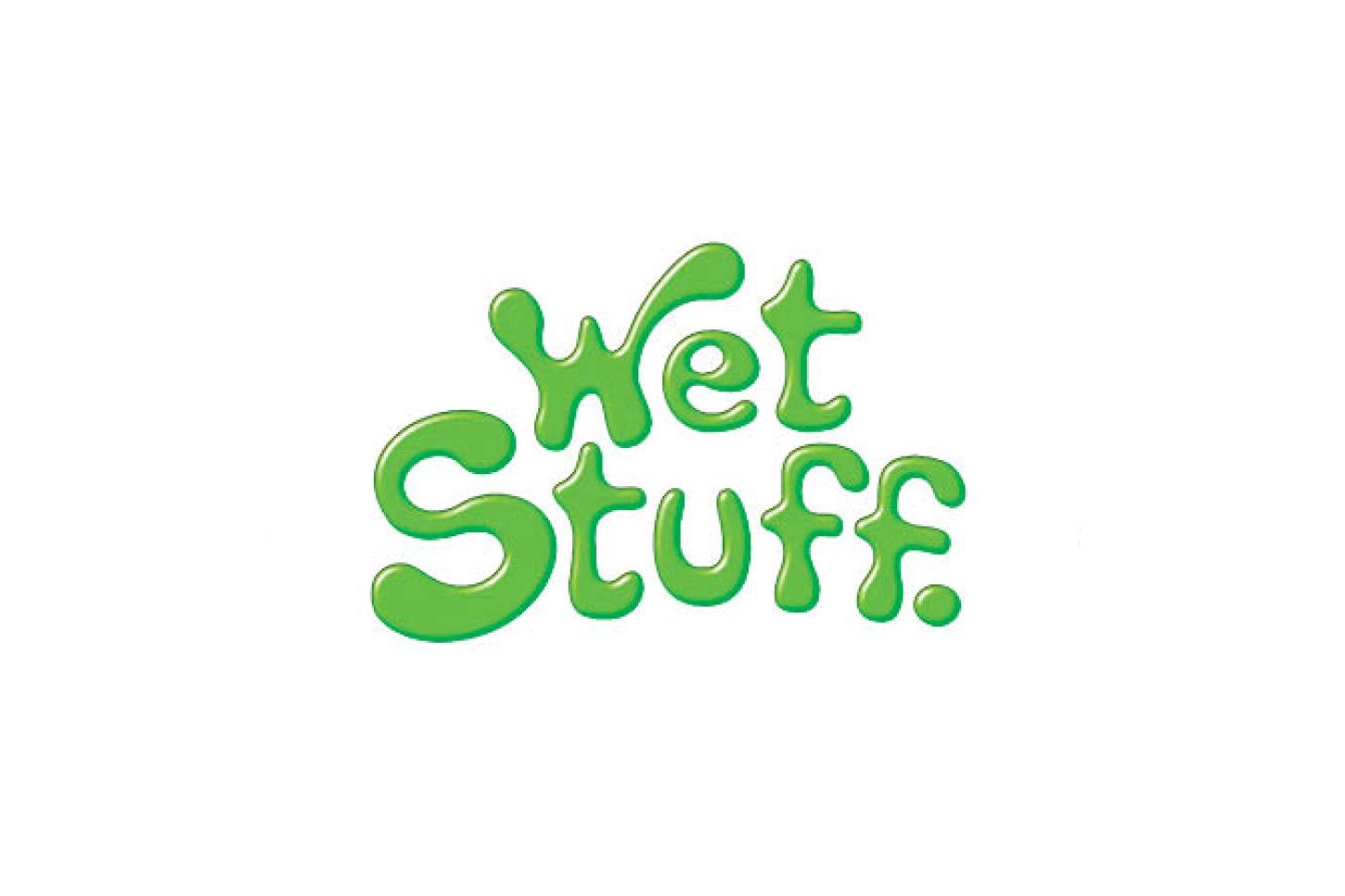 Long-lasting quality Australian lubricants including Wet Stuff Naturally, Wet Stuff Gold, Wet Stuff Lite, Wet Stuff peppermint Tingle, Wet Stuff Secrets, Wet Stuff Silicone Bodyglide, Wet Stuff Plus, Slippery Stuff and Lubricant Capsules. Wet Stuff Naturally is the first lubricant to be carbon neutral cradle to grave.
---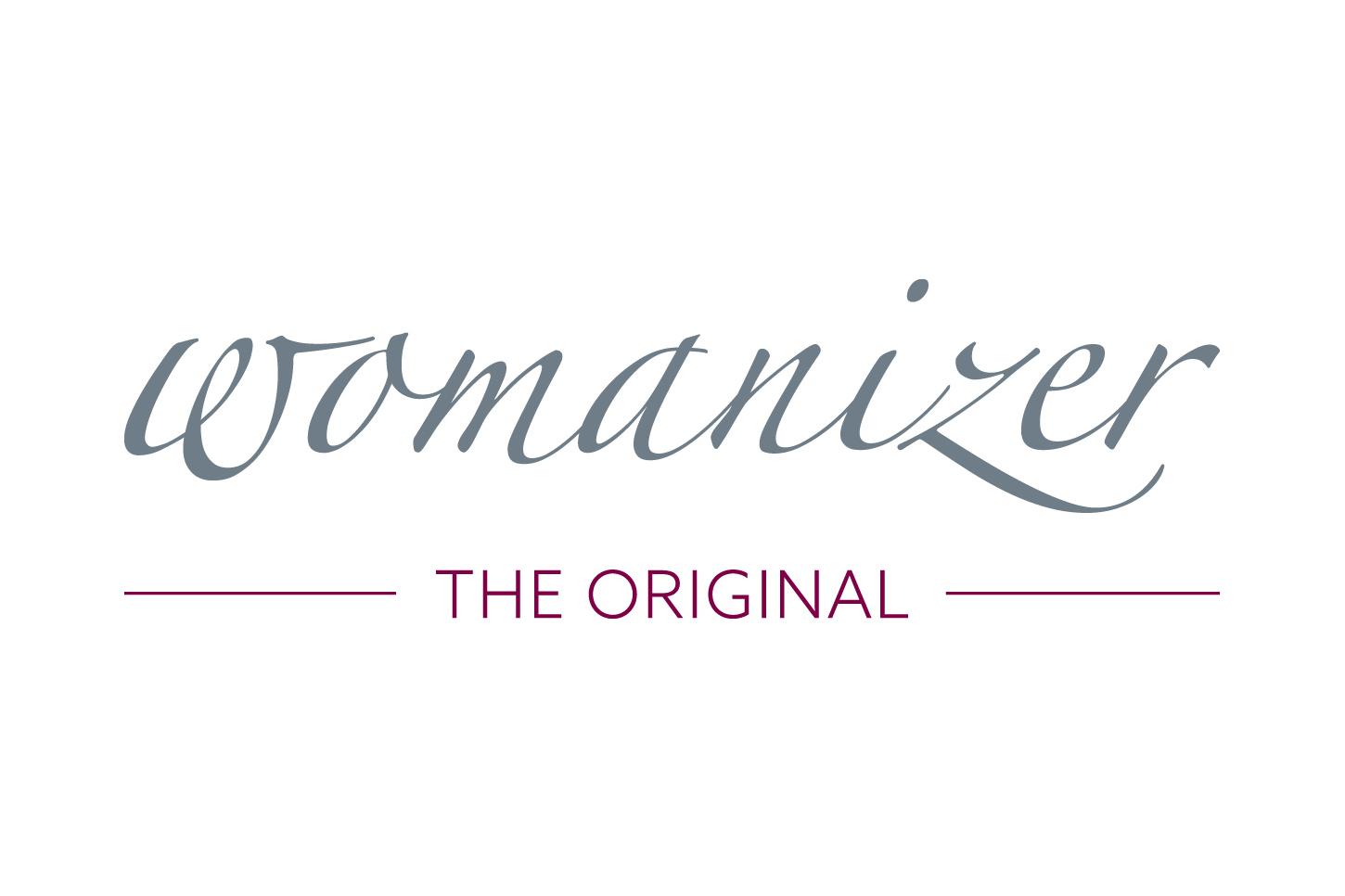 A world first, this unique and exciting product provides touchless orgasms with incredible results. womanizer® goes so far as to guarantee this. Designed in Germany by veteran lifestyle toy maker Michael Lenke, the womanizer® is part of a technical revolution in the adult toy market. Womanizer® is committed to the design of innovative products in the erotic and wellness sector. Their products define new standards for innovative technologies, ergonomic design and premium quality.
The womanizer W100 has been the fastest selling new toy of 2016 in the adult industry and received Best New Product at the Adultex 2016 Awards.
---
Zolo products are engineered to produce intense and pleasurable sensations. Their "pleasure cup" series consists of 7 unique textures and sensations. Whole new pleasurable experience created by a grip-perfecting ergonomic shape and snug, textured inner channel. "Zolo" "pocket-pool" series is perfect for on-the-go pleasure. Compact enough to fit in your pocket, "Pocket Pool" series features a snug, specially textured inner channel.
---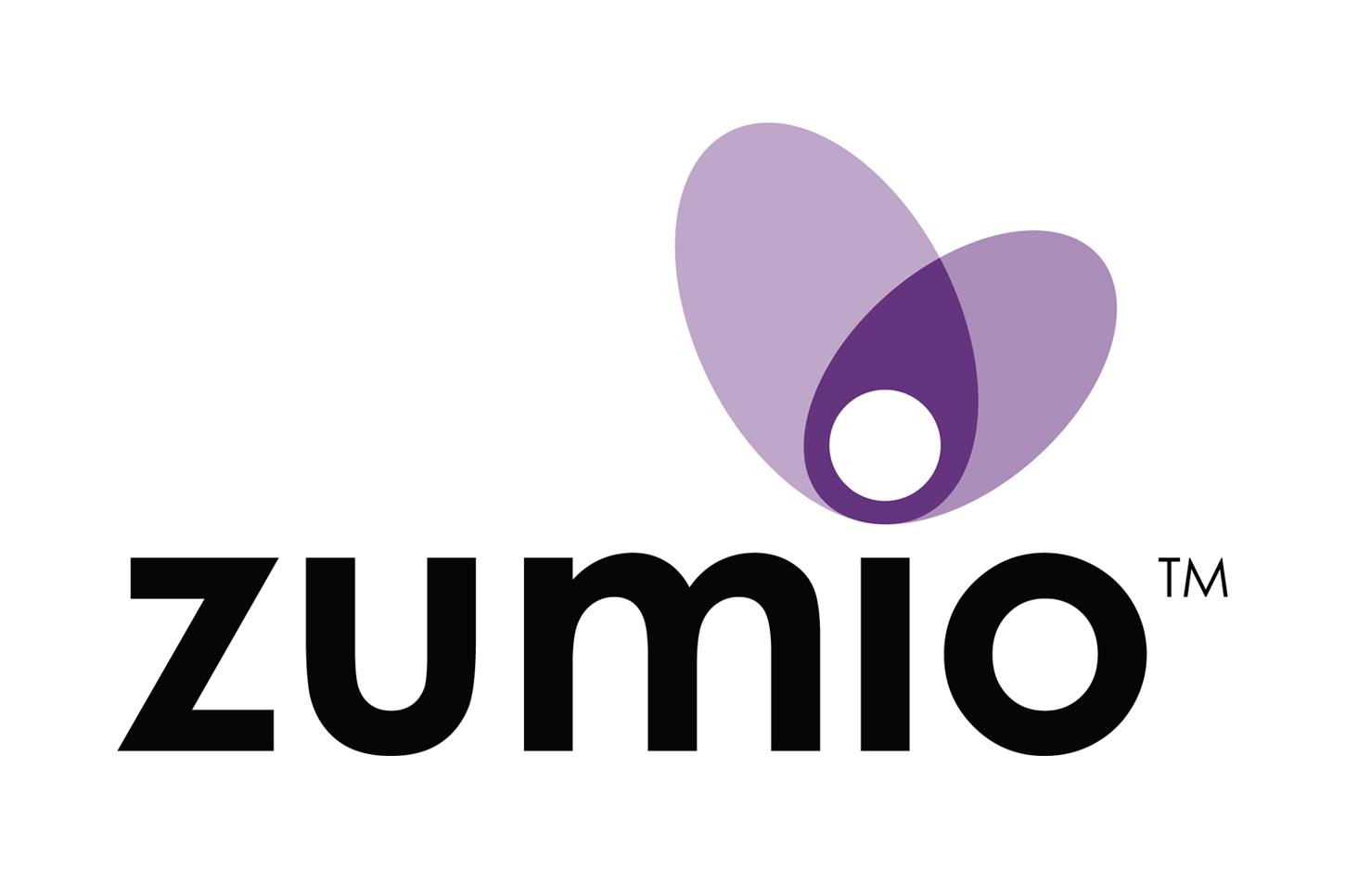 Rather than vibrate, the tiny but powerful Zumio SpiroTIPTM whirls around in tiny circles so you can pinpoint wonderfully unique stimulation. The two models Zumio X and the new Zumio S provide different sensations and intensity, so owning both will allow you to explore the greatest possible range of experiences. Zumio received Most Innovative New Product ETO 2018, Best New Product at the Adultex 2017 Awards and Best New Female Product at the Adultex 2018 Awards in addition to nominee for Sex Toy of the Year at XBIZ in 2018. Zumio is radically different and much more than a clitoral stimulator! It is the most versatile toy in the world and can be used to discover a huge range of new thrills.